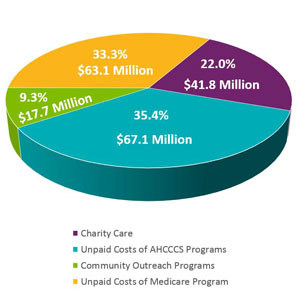 What are we doing to keep you healthy? Every year, HonorHealth provides over $200 million in community benefit. This includes costs associated with our community outreach programs, charity care, and the unpaid costs of public programs.
Read the HonorHealth Community Benefit Report: 2018
HonorHealth provides health screenings, educational health topics, and more at our hospitals, clinics, and with our community partners. Learn more about how HonorHealth is working to improve the health of the communities we serve in our annual community benefit report.
Cancer community outreach program reports