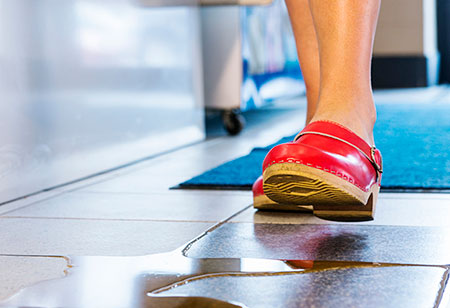 Falling is a major cause of trauma in the Valley, just behind motor vehicle accidents, said Shannon Dunn, trauma injury prevention outreach coordinator at HonorHealth Deer Valley Medical Center.
"Injuries resulting from a fall can have a long recovery time and limit what you're able to do in the future," she noted.
Try these three tips to prevent an unwelcome tumble:
Take a tai chi class, a graceful, gentle form of exercise. If tai chi doesn't appeal to you, choose another form of exercise — it can help reduce your chance of falling and having a serious injury.
Be aware of your surroundings. This includes your home. Rugs, cluttered hallways and dimly lit areas each pose a threat. Be sure that your home is well lit, with clear hallways. Watch for hazards and avoid them at places you visit.
Know your medications and their potential side effects. Some medications can cause drowsiness and/or dizziness. Mixing medications also can cause side effects. Talk to your pharmacist if you need more info about the drugs you're taking.
There's a reason they say "ask your doctor." Contact your HonorHealth doctor to answer your questions or call 623-580-5800 to find a doctor who can.