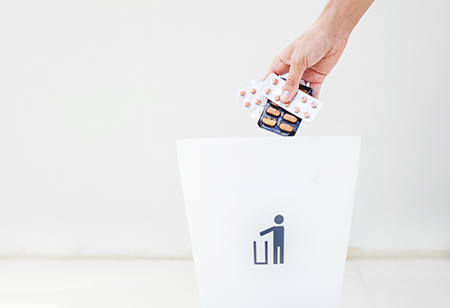 If you're one of the millions of Americans who suffer from chronic pain, you're not alone. You can play an active role in choosing options for treating your pain. Here are some steps you can take to help you manage your pain more effectively.
Talk about it.
Are you clearly expressing your concerns about your pain with your doctor? Does your doctor know what has and hasn't worked for you in the past? Work with your healthcare provider to come up with a plan to reduce your pain.
Help measure your pain
Reporting your pain as a number helps your healthcare provider know how well your pain treatments are working and guides him or her in recommending therapies.
Work with a reasonable expectation
Don't rely on pain pills to cover up your pain. Setting a reasonable expectation of your pain will help you recognize and measure your pain. "In some cases, pain is similar to dieting. You gain the weight over time, and it takes time for you to lose it. Similarly, some chronic back pain is caused by years of abuse to your back, and it can't be corrected in the short term. It takes time to correct years of abuse/inappropriate care," said Dr. Craig Norquist, HonorHealth's network patient safety officer.
Explore your options
Recognize your pain and identify what works best for you. You can do this by seeing what makes the pain better or worse and avoiding what makes it worse. To figure out what works best for your type of pain, give other techniques a chance, aside from pain medication. Here are some things you can try:
Physical therapy.
Heat/ice/stretching.
Excercise.
Elevation of the affected area.
Massage therapy.
Relaxation techniques.
Wean yourself from your prescriptions
If you're currently taking prescribed medication, talk with your doctor about how you can begin taking over-the-counter meds to help you wean off the more potent drugs. Acetaminophen (Tylenol), aspirin, ibuprofen (Advil/Motrin), naproxen (Aleve) and others may help reduce swelling and soreness.
"Most of us have other choices that we can make to manage our pain," Dr. Norquist said. "This includes changes to your diet, getting enough rest and making necessary lifestyle or work adjustments. If you're experiencing continued pain, your body is telling you that something is not right."
Talk to your doctor so you know what to expect and learn how you can participate in managing your pain.
Find a physician