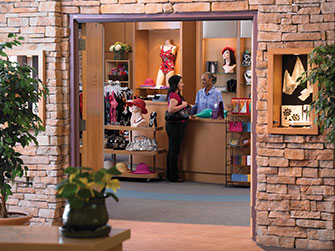 If you're going through cancer treatment, it's understandable that you want to look and feel your best as you progress toward healing and recovery.
At the Virginia G. Piper Cancer Center, you'll find a retail boutique to meet your needs and help boost your confidence. Tina's Treasures is truly unique. Although it's specially designed to meet the needs of cancer patients, survivors and their families, Tina's Treasures carries a broad selection with items of interest to everyone.
Cancer Survivors Helping Cancer Patients
The boutique is named in honor of Tina Johnson, a cancer survivor. She dreamed of a special shop where those facing cancer could find the help they need on their journey.
Today Tina's Treasures is an American Board for Certification(ABC)-accredited facility with a staff of board-certified prosthetic and wig fitters, many of whom are cancer survivors themselves. Whether you're newly diagnosed, currently in treatment or a longtime survivor, Tina's Treasures offers personalized services in a private, comforting and positive environment.
Appointments for a breast prosthesis, bra fitting or wig fitting are recommended, allowing you to get our full attention without waiting. This also allows us to verify your prescription and insurance information, minimizing your waiting time when you come in for your consultation. We also make every effort to accommodate walk-in patients as time permits. We work closely with the registration desk to handle required paperwork as smoothly as possible.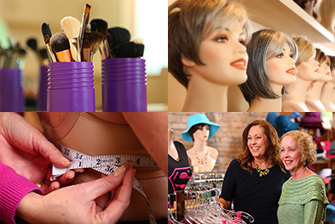 Tina's Treasures Boutique
Virginia G. Piper Cancer Center
At Scottsdale Shea Medical Center
10460 N. 92nd St., Suite 100
Hours: 9 a.m. - 5 p.m. Mon. - Fri.
General information: 480-323-1990