Dissolving Coronary Stent
Revolutionary stent opens a coronary artery and fully dissolves within two to three years. Learn more
Call for an appointment:
480-882-7450
If you're facing heart or vascular issues, you don't have to go it alone. At HonorHealth, we'll be with you every step of the way, from diagnosis and treatment through recovery, providing you with personal cardiac care you need to get back to what's most important: your life.
Learning that you have a cardiac or vascular condition can be upsetting, but you can take comfort in knowing that our highly trained team of healthcare professionals understands your concerns. We're here to support you as you navigate through your diagnosis, and we'll give you the information you need to make the best decisions possible about your treatment.
Experts you can Trust
We're proud to offer our patients the top quality heart care we'd want for our own loved ones. HonorHealth's accredited chest pain centers, heart failure centers and cardiac arrest centers have passed stringent criteria to ensure that you receive the care you deserve, whether it's for a cardiac emergency or a chronic condition. Our expert cardiac teams of physicians, surgeons, nurses and support staff are specially trained to diagnose and treat cardiac disease so you can feel confident in your care and focus your energy on your health.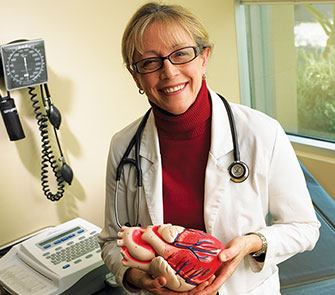 Revolutionary Research and Technology
We offer patients some of the most cutting-edge diagnostic tools and treatments available:
These technologies and many more ensure that you benefit from the most advanced tools available.
Find an HonorHealth cardiologist.