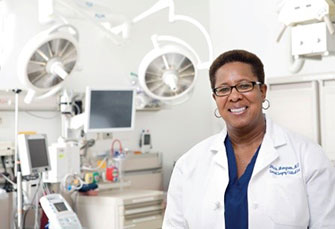 In HonorHealth's five-year surgical residency program, you'll receive hands-on training in all aspects of surgical care, from trauma care to advanced laparoscopy and robotic procedures. The program is dedicated to producing technically sound and well-educated surgeons prepared to begin a surgical practice or enter into fellowship training.
Our academic partner is Midwestern University, University of Arizona – College of Medicine Phoenix, and A.T. Stills University . Most of your training will take place at two HonorHealth medical centers totaling 470 beds: John C. Lincoln Medical Center and Deer Valley Medical Center, each with diverse patient populations. John C. Lincoln Medical Center includes a Level 1 Trauma Center with more than 2,500 trauma admissions per year. (Scottsdale Osborn Medical Center and Deer Valley Medical Center are Level 1 as well, both with more than 2,000 admissions per year). Other opportunities for training include Scottsdale Thompson Peak Medical Center, Scottsdale Shea Medical Center, Maricopa Integrated Health Systems (burn), and Phoenix Children's Hospital (pediatric surgery) and St. Joseph's Hospital and Medical Center and University of Illinois - Chicago (transplant).
Mission
In keeping with HonorHealth's commitment to improve the health and well-being of those we serve, the General Surgery Residency Program helps fulfill a responsibility to the community to train the next generation of highly skilled surgeons.
Research
Residents are encouraged to perform clinical research, write scientific papers and present at scientific meetings in conjunction with faculty mentors. The HonorHealth Graduate Medical Education department will cover the cost of transportation, lodging and meals for all presentations of accepted papers at a conference.
Our Residents
Leadership and Staff
Learn more about our faculty (PDF)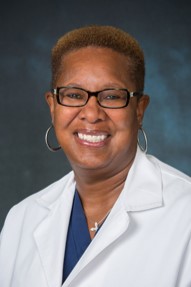 Alicia Mangram, MD, FACS
Director, Surgical Residency Program
Medical Director, Trauma Services
HonorHealth John C. Lincoln Medical Center
Phoenix, AZ 85020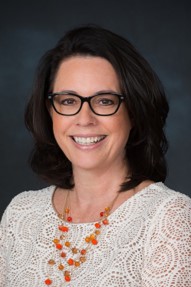 Vicki Francies
Program Coordinator
Cowden Center
9202 N. Second St.
Phoenix, AZ 85020
602-870-6060, ext: 2696
Email us.