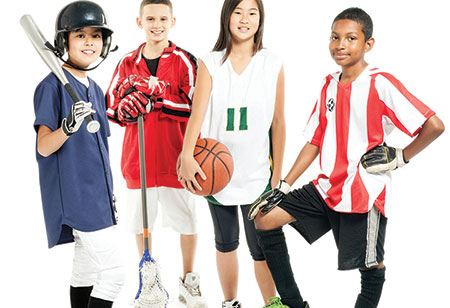 If your son or daughter needs a camp or school sports physical, plan ahead so you're not caught in a last-minute rush.
A quick, simple exam, the physical usually costs approximately $35. Your primary care physician will assess whether your child or teen can safely participate in the activities by listening to your child's heart and taking a blood pressure reading as part of screening for any underlying heart conditions. For sports physicals, the family doctor will talk with your child about any previous injuries, including concussions, and offer education on preventing future injuries.
Be sure to take these items with you to the primary care office visit:
All the required sports/activity documentation paperwork.
Immunization records.
Current medication list (name and dosages).
Address other health concerns, such as uncontrolled asthma, in an appointment prior to the sports physical.
The sports physical may reveal immunizations needing to be updated and other screening tests needed. Additional tests may be ordered depending upon health and family history and physical findings. Immunizations, medication and medical testing are not included in the sports physical pricing.
Sports physicals are widely available at more than 30 HonorHealth Medical Group primary care locations conveniently located around the valley. Walk-in physicals are available at immediate care centers with evening and weekend hours.