If you're one of the more than 78 million Americans who struggle with obesity, you probably think you've tried it all. But there may be another option that can help you lose weight once and for all.
Here are seven reasons to start the bariatric weight loss surgery process today: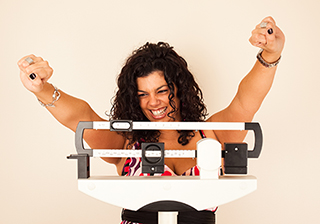 Diets have failed you: It's easy to assume you've failed at yet another diet. But here's the truth: Diets fail people; people don't fail diets. Obesity is a disease, and like any disease, it's important to seek treatment. Bariatric weight loss surgery can reverse the metabolic cycle that's keeping you from losing weight.
You're tired of being tired: It takes a lot of energy to carry excess weight. Walking to the end of the block makes you winded. You can't face a flight of stairs. And you don't remember the last time you had a good night's sleep. After patients lose the excess weight, their first comment is often, "I've never felt better."
Health concerns have you worried about your future: Obesity can lead to a lot of other problems that can seriously affect your health including heart issues, certain cancers, osteoarthritis, sleep apnea and diabetes. You recognize the importance of losing the weight that could cost you your health.
Life has become more and more limiting: Weight becomes a barrier to doing the things you'd like to do. Riding on a plane, going to the mall, a day at the amusement park — these activities may seem impossible when you carry excess weight. Now may be time to make a change that can help you live a fuller life.
Genetics are not in your favor: Perhaps you've watched family members struggle with obesity and its related health issues. This doesn't mean that it's your fate. You can take control of your weight — and your health —before your weight takes control of you.
You've done your homework: Bariatric weight loss surgery is a major commitment. It's important to fully understand what it entails and know how to stack the odds in your favor to ensure success. Learn as much as you can. Once you know the details, decide if it's time to take action.
You're up for the challenge. There's no doubt that you need to be physically and emotionally ready to undergo bariatric weight loss surgery. Because support is key, it's important to ensure you have a team cheering you on each step of the way. You can do this. The results are well worth the effort.
To see if you're a candidate for bariatric surgery, contact the HonorHealth Bariatric Center, 480-882-7460.