When Myra Belson started experiencing extreme fatigue and shortness of breath simply going from her car to the grocery store, she knew something was wrong. When she went in for a stress test, her heart rate was extremely low, just 41 beats per minute.
"You don't need a stress test, you need a pacemaker," said her cardiologist, Thomas Mattioni, MD, medical director of electrophysiology and arrhythmia services at HonorHealth. When Dr. Mattioni suggested a new pacemaker, one that doesn't use wires or "leads" to deliver pacing therapy or require a surgical incision, Myra jumped at the chance.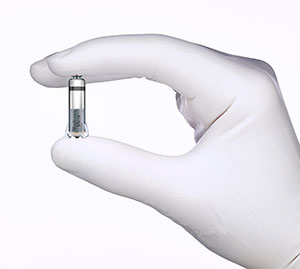 Image courtesy of Medtronic.
A pacemaker is an electronic device that sends small electrical impulses to the heart to correct certain kinds of irregular heart rhythms (arrhythmias). A standard pacemaker may have one, two or three leads — long, thin wires directly connected to the heart to monitor heart rhythms. Once surgically implanted, a cardiologist connects the leads to the pacemaker's pulse generator, placed in a pocket created beneath the skin in the upper chest.
On April 27, Myra was Dr. Mattioni's first patient to have the world's smallest, leadless pacemaker implanted at HonorHealth Scottsdale Shea Medical Center. "I'm so glad I volunteered to be Dr. Mattioni's guinea pig!" said Myra. "Immediately after the procedure, I had more energy and felt motivated to walk long distances again.
"I feel amazing and can't wait to resume water aerobics and volunteering at HonorHealth Thompson Peak Medical Center, two hobbies my new pacemaker will allow me to do again!"
Leadless pacemakers now available at HonorHealth
This new pacemaker, now available at HonorHealth, does not require a surgical incision or creation of a "pocket" under the skin, which eliminates a potential source of complications. Comparable in size to a large vitamin, the leadless pacemaker is cosmetically invisible after implantation and has an estimated 12-year battery life. Therapy is automatically adjusted by responding to patients' activity levels.
"The leadless pacemaker represents one of the most significant advances in pacing technology in decades," says Dr. Mattioni. "The extremely small size and implantation technique allows for very reliable pacing and eliminates the two weakest links in permanent pacing: the leads, which are the wires inside the heart that occasionally fail, and the pacemaker wound, which can become infected, heal poorly or present unacceptable cosmetic results.
"This is a first generation device in what promises to be ongoing technology development leading to improved options for the majority of patients who require cardiac pacing."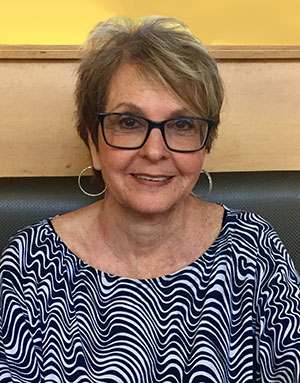 Pacemaker myths vs. facts
If you have a pacemaker, you can't use or stand near a microwave – MYTH
In the early days of microwaves and other household appliances, pacemakers weren't accurately shielded and had potential for interference. That was over 50 years ago. As long as you don't climb inside a microwave and turn it on, you and your pacemaker are safe.
Metal detectors at airports or retail stores can interact with your pacemaker – MYTH
Short exposure during a TSA screening at the airport or standing near a store's theft deterrent system for a few minutes won't hurt you or your pacemaker. It's unlikely, but some pacemakers can set off the full body scanner. If that happens, the use of a handheld scanner is usually next. Let the TSA agent know right away that you have a pacemaker since the handheld wand contains a magnet that may interfere if it gets too close for too long. As long as the scan is done quickly and the wand is not held over your device, you're good to go.
You can never get an MRI if you have a pacemaker – MOSTLY MYTH
Every pacemaker implanted at HonorHealth is now MRI compatible. However, MRI in pacemaker patients is still inadvisable. Special precautions must be taken in patients with older pacemakers.
Always let your doctor, dentist or other health professional know that you have a pacemaker before any test, surgery or procedure.
For more information on the new leadless pacemaker now available at HonorHealth, contact an HonorHealth clinical cardiac electrophysiologist.