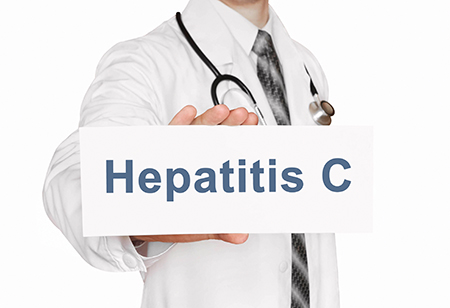 Need a doctor to advise you about your hepatitis C risk and need for testing? Call an HonorHealth Medical Group internist or family medicine practitioner.
HonorHealth Medical Group, offers important information about hepatitis C.
1. Only half of those who have hepatitis C in the U.S. know they have it.
2. This curable disease is a liver infection caused by a virus. About 3.5 million Americans have hepatitis C; 17,000 get it annually. If you don't treat it, it can turn into lifelong liver disease.
3. If left untreated for many years, hepatitis C can damage your liver. It also can lead to liver cancer, liver failure or scarring of the liver (cirrhosis).
4. You can get Hepatitis C:
By sharing needles or other equipment to inject illegal drugs.
By being a healthcare worker who is stuck by a needle used on an infected patient.
Through a tattoo needle (rarely) if the equipment isn't clean.
Through unprotected or high-risk sexual activity.
5. You cannot get it by kissing, hugging or sharing eating utensils.
6. Baby boomers — those born between 1945 and 1965 — are most likely to have the infection, but doctors aren't sure why. Some boomers were infected before blood screening methods for transfusions changed in 1992. Other boomers got it from injecting drugs, even if it only happened once. If you're a boomer, the Centers for Disease Control suggests that you get a simple screening blood test.
7. Most people won't have any symptoms from hepatitis C. If they occur, they might include fever, nausea, vomiting or stomach pain, fatigue and not feeling hungry.
8. New and very effective treatments that are available include: Zepatier and Harvoni, which each combines two drugs. You take a pill once daily. Note: They're indicated for people with only certain types of hep C. Both Zepatier and Harvoni have been found to cure the disease in most people in 8-12 weeks.There are additional treatment options and combinations of drugs. Ask your doctor what's best for you, based on the type of hepatitis C you have and your insurance coverage.
9. Avoid alcohol, which can make your liver worse.
10. Get vaccines for hepatitis A and B. Talk to your doctor before you take any prescription or non-prescription medicines, especially Tylenol (acetaminophen).