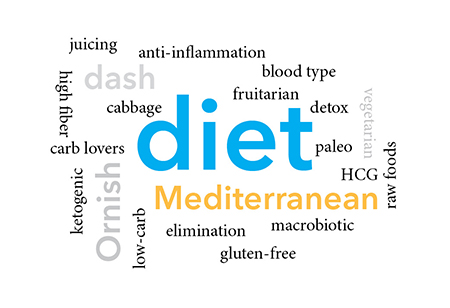 If you're exploring diet options to improve your heart health, and enjoy creating meals with fresh produce, eating Mediterranean may be an option for you.
The Mediterranean diet is really many different diets with cultural, ethnic and religious differences, according to Eileen Bales, registered dietitian with the HonorHealth Cardiovascular Rehabilitation program. There are 16 countries bordering the Mediterranean, and each one has a version of this diet.
"It's a style of eating. The focus is on community and shared eating experiences. You're eating in the same manner as people have for hundreds of years," says Eileen.
Mediterranean diet tips
Full fat is not bad for you.
You'll need to shop more frequently to buy fresh produce as the plan avoids packaged foods.
You'll be able to find a variety of recipes.
Get a lot of exercise.
Create shared-dining experiences as often as possible.
You can enjoy modest amounts of red wine, one glass for women and up to two for men per day.
Use fresh herbs and spices for flavor, instead of salt.
Foods to include
Plant-based foods such as fresh, non-starchy vegetables and grains.
Olive oil, olives and avocados. Olive oil is used instead of butter.
Legumes two to four times a week as your source of protein.
Fish and poultry two to four times a week.
Red meat once or twice a month.
Nuts in small quantity.
One to three servings full fat dairy daily.
Yogurt and cheese, once daily.
Whole egg up to four times a week.
The Mediterranean diet can be a good plan for heart health.
"Some groups like the American Heart Association don't fully endorse the Mediterranean diet as there's not enough research to show it helps, due to the fact it's not a strict diet," said Eileen. "However, some research shows it decreases the risk of heart disease, diabetes, stroke and osteoporosis."
If you or a loved one has heart disease, explore HonorHealth's heart and vascular services. You can read more about conditions and treatment options, and find a Phoenix-area cardiologist.