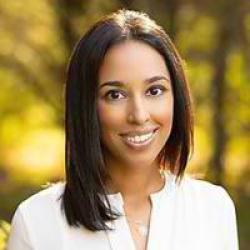 Kiranjit Khalsa, MD
Languages: English
HonorHealth Medical Staff Member
Credentials
Residency

State University of New York at Stony Brook Hospital

Education

St. George's University School of Medicine

Fellowship

Albany Medical Center

Board Certifications

American Board of Internal Medicine, American Board of Allergy & Immunology
About
Kiranjit Khalsa, MD, MPH, is an Adult and Pediatric Allergist and Immunologist. She welcomes patients of all ages at her practice, Premier Allergy Asthma & Immunology, PLLC in Scottsdale, Arizona. With dual board certification in Internal Medicine and Allergy and Immunology, as well as extensive experience in the field, she has helped many patients achieve optimal health and wellness.
Dr. Khalsa's areas of focus include allergy testing, hay fever, asthma, hives, eczema, immune deficiency, food allergies and sinus infection.
Dr. Khalsa naturally connects with her patients, taking the time to listen and explain her reasoning. Her demeanor and professionalism have earned her trust among her peers and her patients. In her spare time, Dr. Khalsa enjoys spending time with her family, hiking with her two dogs, and traveling.