Community
An Unwavering Commitment to the Community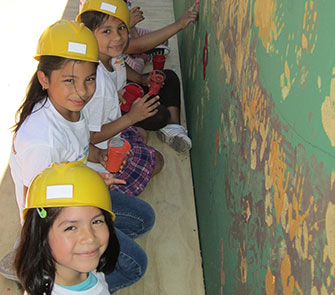 At the heart of HonorHealth is a legacy of caring for our communities.
Thousands of individuals and families benefit annually from our commitment to serve the community through two special programs:
Desert Mission, whose services include a Food Bank, a Community Health Center, a Children's Dental Clinic, Marley House Behavioral Health Center, Neighborhood Renewal, Adult Day Healthcare and Lincoln Learning Center.
NOAH (Neighborhood Outreach Access to Health), which provides compassionate, quality healthcare — medical and dental services, plus physical, behavioral health and speech therapy — for vulnerable individuals in the community.
In 2014, Desert Mission served 45,955 individuals, including 42,751 at the Food Bank and 1,575 through the Community Health Center. In addition, Desert Mission provided 39,165 Snack Pacs for schoolchildren who otherwise would have gone hungry over weekends in 2014.
NOAH served 8,276 patients with a total of 23,634 medical visits, 4,179 dental visits and 3,140 behavioral health visits.
For more information about our community service programs, as well as to volunteer or to donate, please visit
Desert Mission
and
NOAH
.