HonorHealth is committed to developing high-quality learning programs and pursuing innovative teaching models to advance medical education in Arizona. We strive to be an academic center for excellence through world-class patient care, quality and safety, teaching and research.
Residency programs
The primary mission of the office is to ensure that all programs maintain a high standard of education and full accreditation by the Accreditation Council on Graduate Medical Education. The Division of Academic Affairs is the central administrative office that oversees the activities of all residency programs.
Senior leadership
HonorHealth is a member of the Council of Teaching Hospitals and Health Systems.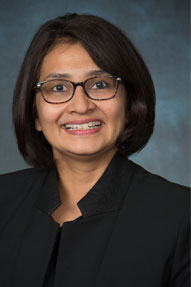 Priya Radhakrishnan, MD
Chief Academic Officer & Designated Institutional Official
HonorHealth - Academic Affairs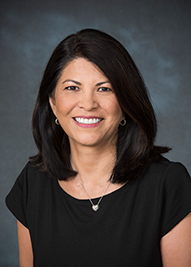 Sallie Figueroa, RN, MBA, CHCP
Network Director, Academic Affairs
HonorHealth - Academic Affairs

For more information about graduate medical education and undergraduate medical education programs or to apply, please contact us via email or call 480-324-7219.