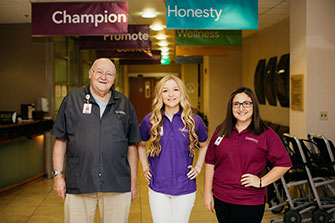 Every day, people like you volunteer at HonorHealth and make a positive impact on people's lives. This dedication and generosity is a critical part of HonorHealth's success.
Volunteers extend care and service to patients, empathy for families and visitors and supportive services for the staff. Volunteering is rewarding and offers opportunities with varying levels of responsibility.
HonorHealth invites caring, committed adults and teens to contribute their time and talents. In return, volunteering is an excellent way to learn new skills, explore careers and form friendships.
Explore the opportunities, minimum age requirements, and application process for volunteer positions at HonorHealth locations: