HonorHealth Forensic Nurse Examiner program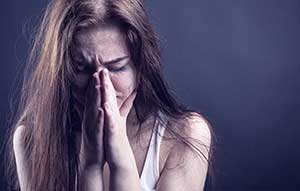 Sexual assault and abuse, as well as domestic violence from an intimate partner, are big problems nationally. It's no different locally.
A multi-disciplinary team deals with these issues and their victims. For almost 20 years, HonorHealth forensic nurse examiners have been a critical component of that team. Other members include law enforcement agencies, victim advocates, crisis intervention specialists and Child and Adult Protective Services.
Part of HonorHealth's robust community service arm, the Forensic Nurse Examiner program has registered nurses specially trained to assist patients/victims of interpersonal violence. Two or more forensic nurses are available 24/7 to provide medical care.
The nurses care for victims after a traumatic event, when they're most vulnerable. Nurses provide care to victims of sexual assault, sex trafficking, domestic violence, strangulation, elder abuse, physical abuse and other forms of violence. Medical forensic examinations are conducted at local family advocacy centers and include all aspects of crime documentation and victim support.
Training for the forensic nurse role requires experienced nurses to complete an additional in-depth 40-hour training course specific to the field of forensic nursing. Many of HonorHealth's forensic nurses hold national certifications as sexual assault nurse examiners; supervisors hold advanced forensic nursing board certification.
The forensic nurse program includes:
6 staff forensic nurses.
2 full-time nursing supervisors.
Approximately 20 on-call forensic nurses.
Forensic nurses:
Respond to requests – many from law enforcement – for medical-forensic exams that include:

A medical health history for diagnosis and treatment.
A head-to-toe exam.
Collection of potential forensic evidence throughout the process.

Educate the patient about potential health risks and aftercare.
Provide referrals for follow-up.
Maintain the legal chain of custody for samples collected.
Provide expert witness testimony in court when necessary.
Respond to requests for court-ordered collection of samples that may link or exonerate someone from a crime.
HonorHealth forensic nurses perform medical forensic examinations on all ages, including children, when a domestic violence strangulation has been reported or is suspected.
HonorHealth forensic nurses perform more than 2,300 examinations annually; most cases are related to domestic violence and sexual assault. While the majority of these exams are tied to crimes that occur in Maricopa County, the health system also is a statewide resource for communities that lack access to forensic nursing specialists.
Resource information
| | |
| --- | --- |
| CASA: Center for Prevention of Abuse and Violence - Counseling appointment | |
| Maricopa County Attorney's Office | |
| Victim Compensation Bureau | |
Note: An order of protection can be obtained through any courthouse. Victim advocates can help with the process.