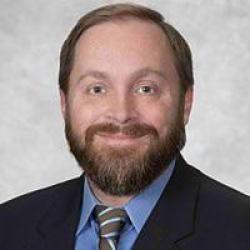 Robert Waldrop, MD
Spine Surgery |
Orthopedic Oncology
Languages: English
HonorHealth Medical Staff Member
Specialties
Spine Surgery
Orthopedic Oncology
Credentials
Residency

Banner University Medical Center Phoenix

Education

University of South Alabama Medical Center

Fellowship

Mayo Clinic

Internship

USA Health University Hospital

Board Certifications

American Board of Orthopaedic Surgery
About
Dr. Waldrop's areas of focus include both non-surgical and surgical care of the entire spine in adults and adolescents as well as orthopedic oncology. He is one of a small group of surgeons in the United States fellowship trained in both complex spinal surgery and orthopedic oncology. Dr. Waldrop had the opportunity to train at two of the most respected medical campuses in North America, the University of California San Francisco, and the Mayo Clinic before returning to the valley to practice. In his practice he utilizes multiple modern tools to provide a full spectrum of spinal care from minimally invasive outpatient surgery, computer navigated spinal surgeries, robotic spinal surgery, complex deformity surgery, and revision spinal surgeries.
Orthopedic oncology is a specialty focus in the field of orthopedic surgery that treats the effects of metastatic cancer on the musculoskeletal system as well as treating rare primary malignancies of the musculoskeletal and nervous system called sarcomas. Dr Waldrop was drawn to the field of orthopedic oncology because of the effects of sarcoma he saw firsthand in his own family.
Dr. Waldrop believes in treating people the way he would like to be treated. He works hard to ensure patients have as much information as possible to make decisions about their healthcare options, so that they can participate in a shared decision-making model. He also realizes that at the end of the day you have to make decisions on your health based on advice you can trust, so he has a strong focus on getting to know each patients goals and objectives to ensure you get the best advice for your personal situation.
Dr. Waldrop grew up in a small community on the Alabama gulf coast and was the first person in his family to go to college. His home growing up was filled with a supportive family and not much else. Hard work and education were encouraged early and often. His background has lead to a specific desire to be intentional in respecting people's time and resources.
Hobbies
Spending time with family
Music
College football
Learning new things