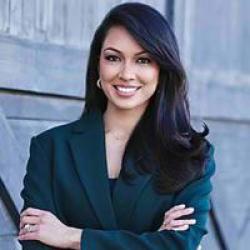 Sirisha Vadali, MD
Languages: English, Spanish, Telugu
HonorHealth Medical Staff Member
Credentials
Residency

University of Missouri at Columbia School of Medicine

Education

American University of Antigua

Fellowship

University of Missouri at Columbia School of Medicine

Board Certifications

American Board of Internal Medicine
About
Dr Vadali is a board certified fellowship trained non-invasive cardiologist with special interest in general cardiology, cardiac imaging, congestive heart failure (CHF), coronary artery disease (CAD), hypertension, lipid disorders, women's health, valvular heart disease, and atrial fibrillation and arrythmias.
Dr. Vadali participates in the Women's Heart Health Center at the Shea Campus of Honor Health Center, where she provides exclusive care to females with cardiovascular conditions and high-risk OB patients. She also provides a full suite of cardiovascular services in-patient at the Thompson Peak, Osborn, and Shea campuses of HonorHealth.
Dr. Vadali grew up in the Washington DC metropolitan area. It was there she saw the devastating consequences of cardiovascular disease and various healthcare disparities, and she realized at a young age that her passion was medicine, specifically cardiology.
Clinical Interests
General cardiology
Women's Health
Arrhythmias
Atrial fibrillation
Congestive heart failure
Cardiac imaging
Coronary artery disease
Hypertension
Lipid disorders
Valvular Heart Disease
Care philosophy
Dr. Vadali believes in the importance of creating a safe space for all her patients to be able to jump-start their journey into healthier, cardiovascular-fit lifestyles, empowering them to change their disease process through diet, and advocating for her patients' symptoms.