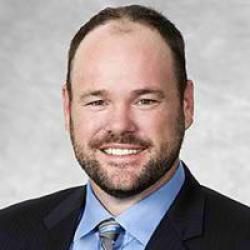 Steven (Doug) Werner, DO
Languages: English
HonorHealth Medical Group
Credentials
Residency

Mercy Health Partners of Toledo

Education

Midwestern University

Fellowship

New England Baptist Hospital

Internship

Mercy Health Partners of Toledo

Board Certifications

American Osteopathic Association-Orthopedic Surgery
About
Dr. Steven Douglas Werner specializes in primary and complex revision total joint replacement of the hip and knee. He treats hip and knee pain related to advanced arthritis that requires total joint replacement, as well as painful conditions associated with existing hip and knee replacements.
Dr. Werner optimizes non-surgical treatments for acute and chronic conditions of the hip and knee whenever possible, including ultrasound guided injections, viscosupplementation, physical therapy, bracing, home exercise programs, and activity and lifestyle modifications. When surgery is required, he specializes in minimally invasive, computer-assisted and robotic-assisted techniques, which result in more precision, less pain and faster recovery times.
Clinical Interests
Primary and Reivision Knee Replacement
Primary and Revision Hip replacement
Care philosophy
Dr. Werner recognizes that each patient has a unique set of conditions, environmental and social factors that lead them to different lifestyle and physical goals and expectations. His patient-centered approach allows his patients to play a crucial role in making choices for their care and treatment plan, and to set appropriate expectations.
Hobbies
Outdoor Activities
Mountain Biking
Golf
Hiking
Music Composition