HonorHealth Neurology in partnership with Phoenix Neurological Associates
Hours:
Monday - Friday 7:30 a.m. - 5 p.m.
Address:
5090 N 40th Suite 250
Phoenix, AZ 85018
Phone:
(602) 258-3354
Fax:
(602) 258-3368
Getting Here:
Our neurology practice is just south of Phoenix Country Day School. Our major crossroads are 40th Street and Camelback Road. Parking is available on the south side of the building adjacent to the main entrance; additional parking is located on the west side of the building.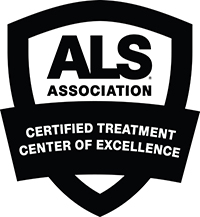 You'll receive care from board-certified neurology providers who treat all types of neurologic conditions such as ALS, Multiple Sclerosis, Epilepsy, Alzheimer's, Peripheral Neuropathy, EDS and more. HonorHealth Neurological Infusion Center, in partnership with Phoenix Neurological Associates, also provides infusion services. The infusion center, located next door to the practice, adds a level of convenience and comfort for patients. The practice offers comprehensive, multidisciplinary neuroscience care with a focus on research and clinical trials.
HonorHealth Neurology offers an ALS Multidisciplinary Clinic that provides patients and their families access to a team of experts who help to support, guide and coordinate care in one place. The team includes a neurologist, and physical, occupational, speech and respiratory therapists, all who have years of experience working with ALS patients.
The providers below are independent medical practitioners of Phoenix Neurological Associates who have been permitted to use the hospital's facilities and to exercise their independent medical judgment in the care and treatment of their patients.
Our Team
POS

Workers' Comp

Indemnity

First Health

National Advantage

Coventry National

Open Access

Managed Choice

Elect Choice

Signature Administrators

Aetna Select

QPOS

EPO

PPO

HMO

AHCCCS State Fee for Service

Acute AHCCCS

HonorHealth Employee Plan

Acute AHCCCS / f/k/a Access

HSA

Acute AHCCCS / a/k/a Access

PPO

Allwell Medicare Essentials I (HMO)

Allwell Dual Medicare (HMO SNP)

EPO

Indemnity

POS

HMO

AHCCCS (Access)

NON-PREMIER EPO

POS

PPO

FOUNDATION PREMIER

EPO

PPO (Excludes Auto, Workers' Comp & Discount plans)

PPO

Open Access Managed Plus

EPO Plus/Open Access EPO Plus

PPO

3 Tier Plans

Mnaaged Plus/Open Access Managed Plus

Open Access (OA) HMO

Banner Health Network Performance Plan

PPO under Multiplan (Excludes Auto, Workers Comp & Discoun

PPO

Bariatrics

HMO

POS

FEP

BMT

EPO

Alliance Network

CopperPoint (Workers' Comp)

PPO

Indemnity

CHS

Blue Cross Blue Shield Advantage HMO (only)

HMO

Medicare Advantage HMO

SNP Effective 1/1/2017

ALTCS Effective 1/1/2017

Any provider that accepts Medicare - is federally mandated t

POS

Open Access

SureFit 1-excludes HonorHealth PCPs

PPO Plus

CignaChoice Fund Access Plus

HRA/HSA

PPO

EPO

LocalPlus

SureFit 2

Cigna HealthSpring Medicare Advantage

Cigna HealthSpring HMO

HMO

National & National Advantage

PPO

Workers' Comp

HMO

National Advantage

POS

OPM Administered Programs

National

End Stage Renal Disease (ESRD) patients only

C-SNP

HMO

EPO

PPO Plus

PPO

Open Access

Open Access Plus

PPO includes RAN (Excludes Auto, Workers' Comp & Discount

PPO

HMO

EPO

HumanaOne

HumanaChoice PPO Medicare Advantage

PPO

National POS

PFFS

POS

OpenAccess

ChoiceCare PPO

Humana Gold Plus HMO

Humana Gold Choice PFFS

Original/traditional Medicare Fee For Service

HMO SNP

AHCCCS Includes Mercy Maricopa Integrated Care Regional Beha

Dual Eligible Medicare - SNP

Acute AHCCCS

PPO (Excludes Auto, Workers' Comp & Discount plans)

PPO

PPO under Multiplan (Excludes Auto, Workers' Comp & Discou

PPO

Prime

Extra

Standard

Prime Remote

Prime

VA Patient Centered Community Care (VA PCCC)

AHCCCS/Medicaid, CRS, Long Term Care

Developmentally Disabled

ALTCS

CRS

Dual Eligible Medicare - SNP

Acute AHCCCS

Passport Connect Choice

Select

PPO

Choice Plus

Core

UMR

Medica

HMO

HMO/PPO/POS (individual/Group Retiree

Choice

Core Essential; Navigate

UHCWest & various affiliates

Options PPO