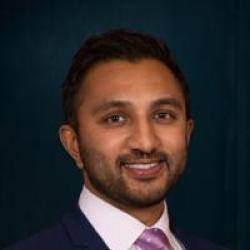 Abhishek Patel, MD
Medical Oncology |
Hematology
Languages: English, Gujarati
HonorHealth Medical Staff Member
Specialties
Medical Oncology
Hematology
Credentials
Residency

Louisiana State (LSU) Medical Center - Shreveport

Education

American University of Antigua

Fellowship

Louisiana State University In Shreveport

Board Certifications

American Board of Internal Medicine, American Board of Internal Medicine/Medical Oncology, American Board of Internal Medicine/Hematology
About
The HonorHealth Cancer Care gives you access to an elite team of experts across the Valley. The physicians we collaborate with are nationally and internationally recognized.
Dr. Patel treats benign and malignant hematological conditions as well as solid tumors. He has a special interest in lung and gastrointestinal malignancies. He is also a member of the American Society of Clinical Oncology and the American Society of Hematology.
Clinical Interests
Lung Cancer
Colon and rectal cancers
Prostate cancer
Chronic leukemias
Benign hematologic disorders including thrombocytopenia and anemia
Pancreatic cancer
Non-Hodgkin's lymphoma
Breast Cancer
Care philosophy
Dr. Patel believes in a multidisciplinary approach to cancer care and is passionate about treating the whole person – body, mind and spirit. He offers in-depth care, technology and access to research based on each patient's unique needs.
Hobbies
Playing golf
Avid Chicago sports fan