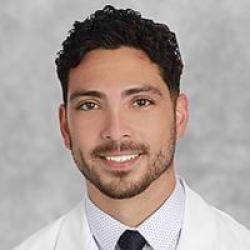 Aryan Modasi, MD
Languages: English
HonorHealth Medical Staff Member
Credentials
Board Certifications

American Board of Surgery
About
Dr. Aryan Modasi is a highly trained minimally invasive and robotic surgeon with subspecialty expertise in hepatobiliary and pancreatic surgery. He specializes in using minimally invasive approaches to treat patients, resulting in less pain and quicker recovery. He has expertise in advanced laparoscopy and robotics. He utilizes these modalities whenever possible to improve the care of his patients. He also performs a broad range of general surgery including colon surgery, hernia surgery, and gallbladder surgery.
Dr. Modasi won several awards for his technical abilities in laparoscopy. He has been published and cited in numerous journals internationally.
Clinical Interests
Hepatobiliary surgery
Pancreatic surgery
Gastric surgery
Anti-reflux surgery
Hiatal hernia surgery
Care philosophy
Dr. Modasi is a strong believer in tailored patient care, taking time with each of his patients to listen to their story to identify a care plan that best suits their needs.