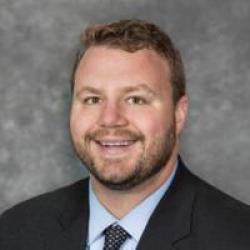 Justin Moser, MD
Languages: English
HonorHealth Medical Group
Credentials
Residency

Mayo Clinic

Education

University of Iowa

Fellowship

University of Utah

Board Certifications

American Board of Internal Medicine/Hematology, American Board of Internal Medicine/Medical Oncology, American Board of Internal Medicine
About
Dr. Moser is a medical oncologist who specializes in the development of new cancer therapies to treat Melanoma, Squamous cell carcinoma of the Skin, Merkel cell carcinoma, Basal cell carcinoma and Uveal melanoma. Dr. Moser is one of the few physicians in Arizona to offer intratumoral injections for the treatment of Melanoma. He is involved in clinical trials testing new anti-cancer therapies for patients with all types of cancer, but a particular focus for patients with skin cancers.
Dr. Moser has a special focus on Uveal melanoma (eye cancer), and has an active translational research program focused on better understanding this rare tumor. He is actively developing new clinical trials and treatment options for patients with this disease.
Care philosophy
"I believe that all patients with refractory cancers deserve access to the newest and most exciting cancer therapies. I, and others at HonorHealth Research Institute, work hard to bring in the most exciting new clinical trials to ensure our patients have access to these new treatment options. The best cancer treatment is not a one size fits all approach", says Dr. Moser.