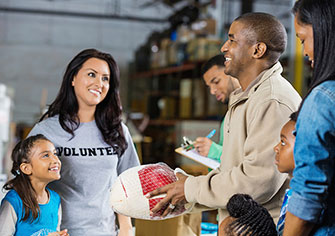 In Arizona, one in five families does not know where its next meal is coming from. Thanksgiving dinner is no different.
For the past 25 years, Desert Mission has distributed turkeys and holiday food to low-income Phoenix-area families with the support of people like you. This year, Desert Mission -- along with over 100 community and corporate partners, volunteers and staff -- will distribute approximately 2,000 complete holiday family meals. The family meals include a frozen turkey, a roasting pan, stuffing, gravy, cranberry sauce, pumpkin pie filling, onions, carrots, celery and potatoes.
You can help families create lasting memories around their own tables by donating a turkey or making a cash donation.
For more information regarding turkey collection locations and hours, visit the Desert Mission website.