Your Support Team
Maintaining weight loss after bariatric surgery takes effort, focus and plenty of support from people who know what you're going through.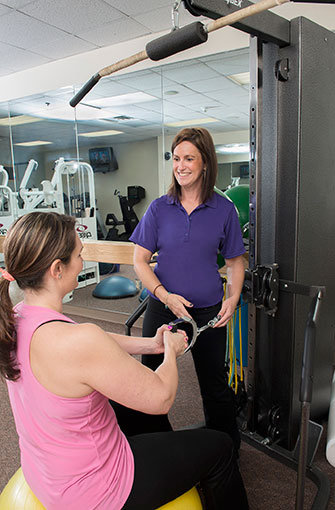 The HonorHealth Bariatric Center provides a comprehensive approach to weight loss. In addition to highly trained surgeons, our team includes nurse practitioners, registered dietitians, exercise physiologists and psychologists, all dedicated to providing excellent patient care.
These dedicated professionals fill an important role in educating patients in our pre-op, post-op, one-month classes and our monthly support groups.
We offer a full spectrum of patient support programs including classes, support groups, exercise and cooking classes. Many of these programs are offered online if you're unable to attend sessions in person.
Our support team includes:
David Engstrom, PhD.: Dr. Engstrom is a clinical health psychologist with more than 10 years of experience with bariatric surgery patients in California and Arizona. He is board-certified in clinical psychology and works closely with HonorHealth's Bariatric Center, where his offices are located. In addition to his passion for helping people with weight management, his other primary interests are motivational coaching, stress management and sleep disorders.
Samantha Easterly, RD: Easterly has been a registered dietitian educator at HonorHealth Bariatric Center since 2005, providing individual and group nutrition counseling. She has a bachelor's degree in nutrition from Arizona State University, experience in weight management and wellness coaching and a Certificate of Training in Adult and Childhood Weight Management through the Academy of Nutrition and Dietetics.
Arrin Larson, BS, NSCA-CPT, CWC: Larson is also an exercise specialist. Her broad scope of practice includes expertise in the areas of arthritis, osteoporosis, fibromyalgia, chronic fatigue and other health-related issues. She has helped thousands of individuals experience physical and mental transformation. She has been published in several national bariatric journals.
Bebe Brown, RD, MAEd: Brown has worked at HonorHealth since 2006. After completing her master's degree in health education at the University of Alabama/Birmingham, she lived in Kampala, Uganda, where she taught and supervised third- and fourth-year university students in nutrition-related courses. She has been employed as both an inpatient and outpatient dietitian, counseling both children and adults.
Marcia Cunningham MSN, CWCN, FNP-C: Cunningham is a family nurse practitioner and certified wound care nurse. At the Bariatric Center, she manages individual follow-up visits with bariatric surgery patients, reviews routine lab work and monitors patients' progress.
Please call our patient liaison today for an appointment with one of our specialty providers at 480-882-7460.