Maintaining weight loss after bariatric surgery takes effort, focus and plenty of support from people who know what you're going through.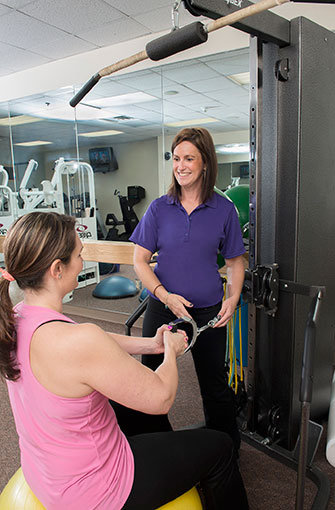 The HonorHealth Bariatric Center provides a comprehensive approach to weight loss. In addition to highly trained surgeons, our team includes nurse practitioners, registered dietitians, exercise physiologists and psychologists, all dedicated to providing excellent patient care.
These dedicated professionals fill an important role in educating patients in our pre-op, post-op, one-month classes and our monthly support groups.
Please call our patient liaison today for an appointment with one of our specialty providers at 480-882-7460.
We offer a full spectrum of patient support programs including classes, support groups, exercise and cooking classes. Many of these programs are offered online if you're unable to attend sessions in person.
Our support team includes:
Bebe Brown, RD, MAEd: Brown has worked at HonorHealth since 2006. After completing her master's degree in health education at the University of Alabama/Birmingham, she lived in Kampala, Uganda, where she taught and supervised third- and fourth-year university students in nutrition-related courses. She has been employed as both an inpatient and outpatient dietitian, counseling both children and adults.
Chris Braley, Psy.D.: Chris Braley is a Clinical Psychologist with more than 15 years of experience as both a psychotherapist and undergraduate professor. He earned his B.A. degree at the University of Southern Maine, his M.A. degree at Gordon-Conwell Theological Seminary, and his Doctor of Psychology degree at Biola University in Los Angeles, where he completed clinical practica at the AIDS Project of Los Angeles and at Los Angeles County + USC Medical Center. He has been part of the team here at HonorHealth Bariatric Center since 2015. In his spare time, he enjoys piano, bicycling, and word games.
Kristin Muise, BS: Kristin Muise has a Bachelor of Science degree in Health Science from San Diego State University. She is a certified personal trainer and wellness coach. She has over 20 years of experience in the health and wellness field with an emphasis in disease prevention through weight management, exercise and nutrition. Her passion is to help people change behavior using a personalized holistic approach to ensure long term success through lifestyle changes.
Marin Clemson, RD: Marin Clemson earned her bachelor's degree in Nutrition from ASU as well as a degree in Physiological Sciences from UofA. She completed her internship program at the University of Houston, which gave her experience in weight management education for those seeking bariatric surgeries. She has been an employee of HonorHealth since 2001. Her previous experience as a dietitian in weight management and nutrition counseling makes her a great new asset to our current nutrition team.