Your weight doesn't have to define you
Clinical obesity is not the isolating issue it once was. After all, more than 78 million American adults — about a third of the nation's population age 20 and older — struggle with obesity.
There now are medically approved ways to effectively confront this concern.
If you're approximately 75 pounds or more overweight with a BMI of 35 or higher and have certain related health conditions, you may be a candidate for weight-loss surgery, a branch of medicine known as bariatrics.
The HonorHealth Bariatric Center at Scottsdale Shea Medical Center offers minimally invasive techniques that can help you return to a state of balance and good health.
The doctors there offer three surgical procedures, all performed laparoscopically (using small incisions near the belly button): gastric bypass, sleeve gastrectomy and adjustable gastric banding. The best procedure for you depends on your individual needs. Our doctors will discuss your best options with you.
If you have a BMI less than 35 but are obese and experiencing health issues related to your weight, you might be eligible for one of our nonsurgical weight loss programs, including medically supervised weight loss, intragastric balloon or a clinical trial.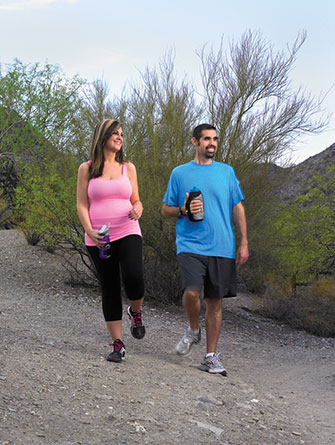 The program
The team at HonorHealth has developed a comprehensive, evidence-based, multidisciplinary program to help seriously obese patients achieve safe, sustained weight loss.
The HonorHealth Bariatric Center is accredited as a Comprehensive Center with Adolescent by the Metabolic and Bariatric Surgery Accreditation and Quality Improvement Program. With bariatric surgery, a dedicated, multidisciplinary team provides long-term patient care to achieve weight loss success and resolution of medical conditions related to obesity.
You'll learn everything you need to know about obesity and how to get the help you deserve.
What causes obesity both genetically and environmentally?
What other health risks (called co-morbidities) does obesity pose?
What are your obesity treatment options and how do each of them work?
What are the chances of success for each type of treatment?
What are the risks associated with with each type of treatment?
How long will you be in the hospital?
When will you be back to work?
What are the costs involved? Is it covered by insurance or Medicare?
What makes HonorHealth Bariatric Center the best place to have my weight loss surgery?
Get the answers you need about bariatric weight loss surgery.
Attend our free seminar on weight loss surgery options or call 480-882-7460 for more information.
Watch the online video to learn more about the nonsurgical weight loss option.
See cash pay options for select bariatric services.