Ann had thought about weight loss surgery, but put it off. After receiving a wake-up call from her doctor, she had gastric bypass surgery in July 2012, and lost 120 pounds. Read her story in her own words to learn about her weight loss journey and how she's been able to maintain her weight loss.
Several years prior to having my surgery, I contacted HonorHealth Bariatric Center for all the information – online and anonymous, of course! One of my physicians had casually mentioned it, saying while I wasn't that big, I might benefit from bariatric surgery. I skimmed through the paperwork, and promptly let it sit on my desk for more than two years. Sure, I had high blood pressure, asthma and sleep apnea. But as the doctor said, I wasn't that big. So, I kept on with the status quo, meaning putting on a few pounds here and there, enjoying life and enjoying food. I was always hungry and did not think something as simple as surgery could possibly get rid of hunger.
The turning point for weight loss surgery
In February 2012, I became increasingly short of breath, to the point I could not walk from my car to my office without stopping to rest. I was diagnosed with obesity related heart failure. The physician was clear: lose the weight or lose your life. Talk about a turning point! That was an easy decision. My family physician said that HonorHealth Bariatric Center was the best in the Valley, so I chose to go there. That was on a Friday, and by Sunday I was sitting at HonorHealth Scottsdale Shea Medical Center, in the informational session for bariatric surgery. At 257 pounds, I was one of the smaller people in the room, and received a few odd glances, like "what is she doing here?"
Once I made up my mind to have the surgery, all I could do was look forward to being able to live again. I was so tired and doing everything was a struggle. Luckily my employer was very supportive as I struggled to get all my work done. I was confident that the surgery would be a success, and I could return to a full and active life.
I went to all the necessary classes and appointments, worked on implementing the suggestions from the nutritionist, and lost seven pounds prior to surgery. As I arrived on that sunny summer morning for surgery, I felt that I was going to get my life back.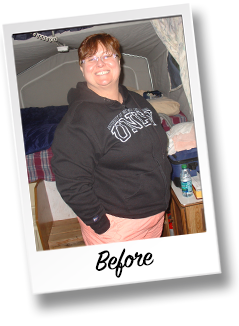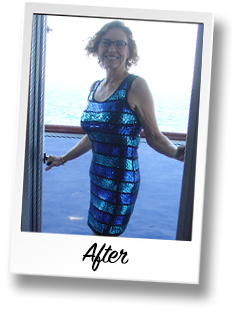 The surgery went well; I was able to get up and walk just as planned. The pain was quite minimal. The surgery was much easier than having my gallbladder out a few years prior. As I recovered, I followed my surgeon's order very carefully. I did only what I was told I was allowed to do.
Life after surgery
The recovery after surgery was much easier than I anticipated. As the weight came off, life just got better and better. The guidelines from HonorHealth Bariatric Center led me every step of the way. I always kept healthy snacks with me to make certain I did not eat improper foods. That is crucial. I also knew I could always run into a grocery store for a Greek yogurt.
Following all the guidelines is what I believe caused me to be so successful!
The weight started coming off immediately. It was like it was melting away. I attended the follow-up appointments and went to the support groups. I learned at least one thing each support group meeting.
In 15 months I was down nearly 120 pounds.
I am still careful. I never drink while I eat. I am careful on portions. I eat my protein first. I never do fizzy drinks. I eat out at restaurants quite a bit, but always eat about a third of what is served to me and take the rest home for two more meals. The most amazing thing is, I am never hungry!
Having bariatric surgery with Dr. Swain did not just change my life, it saved my life! My only regret was not having the surgery sooner. I got my life back, just like I had hoped. I am sincerely grateful to the full HonorHealth bariatric team, for walking with me each step of the way. I look forward to helping others with the journey, too. You too can achieve success and get your life back!