Thank you for your interest in HonorHealth Bariatric Center's weight loss programs. As a prospective patient, you have a few steps that help you explore various surgical and nonsurgical weight loss options and the patient experience at HonorHealth.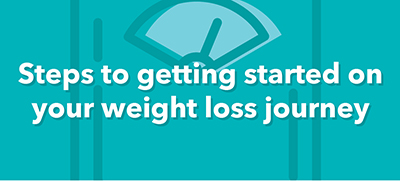 See a printable version of these steps. (PDF)
1. Attend a seminar

Your first step is to attend a seminar. These seminars are led by HonorHealth's bariatric surgeons. You'll learn everything you need to know about obesity and how to get the help you deserve. Questions addressed include:
What are HonorHealth's obesity treatment options and how do each of them work?
What are the chances for success and what are the risks for each type of treatment?
How long will I be in the hospital?
When will I be back to work?
What are the costs involved? Is it covered by insurance or Medicare?
What makes HonorHealth Bariatric Center the best place to have my weight loss surgery?
For surgical weight loss options: Register for a seminar.

2. Complete and submit paperwork
Once you've attended a seminar, you'll be asked to complete and submit new patient paperwork.
Print the information for Bariatric Weight Loss Surgery.
3. You'll be scheduled for your first appointment

What else should I know?
Most insurance companies require supervised medical weight loss as a pre-requisite to surgery. Please plan accordingly and check with your insurance plan for its requirements.
Cash pay options are also available for select bariatric services.