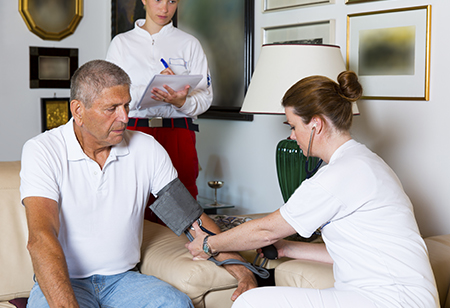 HonorHealth and the Scottsdale Fire Department are partnering to provide referred patients with a Mobile Integrated Healthcare Practice that will visit them at home. A doctor, case manager or social worker can refer patients to the program for issues like:
Calling 9-1-1 frequently about health conditions or concerns.
Going to the emergency room for conditions that a primary care doctor can treat.
Being frequently readmitted to a hospital.
Having a medical condition that requires extra help at home.
Needing help properly sorting medication and planning follow-up doctor visits.
For cases like this, an HonorHealth nurse practitioner and Scottsdale Fire Department paramedic can visit the patient at home and help with:
Scheduling and coordinating routine doctor visits.
Educating about medical conditions and the medications.
Making sure homes are safe.
Understanding how diet affects medical conditions.
Avoiding common injuries.
Navigating other community resources.
Using 9-1-1 and emergency departments correctly.
For more information on the Mobile Integrated Healthcare Practice, call 480-312-6447.