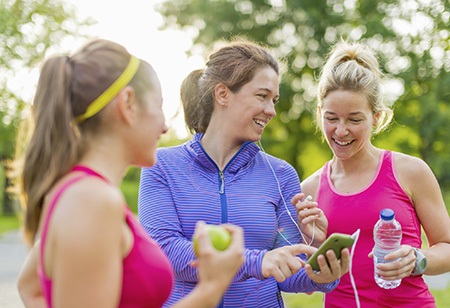 Need a little extra motivation to help you get moving? Exercise educator Kristin Muise offers these tips:
Find an exercise partner. You're more likely to stick to your plan if someone else is counting on you to be their exercise partner.
Join an exercise club, gym or class. Whether it's yoga, tai chi or spin, find a class that you love to keep you motivated. Wanna try something new? The HonorHealth Virginia G. Piper Cancer Center offers several low-cost exercise classes.
Pack a gym bag. Then you won't have an excuse not to head straight to the gym after work.
Listen to music. It's a great way to get pumped. Make your own playlist or find a curated playlist on your favorite streaming service.
Mix it up. Try mall walking, aerobics, dancing or swimming.
Wear comfortable workout clothes and shoes. Ditch the polyester; it doesn't breathe or absorb sweat. Opt for cotton or workout clothes designed to keep you comfy.
Adopt a weekly plan. Look at your schedule on Sundays and plan how you're going to fit physical activity into your schedule every day. Put it in your calendar.
Weight loss isn't easy, but you don't have to do it alone. The HonorHealth Bariatric Center offers medically supervised programs to help you lose weight under the supervision of a nurse practitioner. He or she will help you set goals, make diet changes, establish an exercise program and track your progress. Call 480-882-7460 to get started.