Services at Essential Touch
You deserve a little pampering, don't you? The Essential Touch Wellness Center at HonorHealth offers healing and rejuvenating therapies to help you restore or maintain a sense of calm and well-being in your life.
In-room services for patients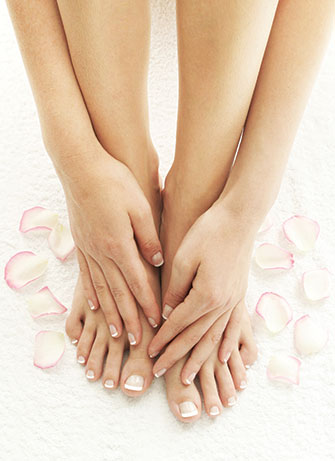 If you're a patient at Scottsdale Shea Medical Center, you can enjoy in-room treatments as long as you have written approval from your physician. Our in-room services include:
Therapeutic massage
Reflexology
Pre-natal/postpartum massage
Skin care services
Manicures and pedicures
See the Essential Touch price list (PDF).
To learn more or to book an in-room appointment at Scottsdale Shea Medical Center, call 480-323-3655.
In-spa services for everyone
Essential Touch Wellness Center's in-spa services include:
Essential massage
Hands and feet treatments
Essential face treatments
Items for mom and baby
You'll find us located at Scottsdale Shea Medical Center Women's Center, just inside the main lobby at 9003 E. Shea Blvd. in Scottsdale. For more information, including hours and directions, please see our HonorHealth Essential Touch Wellness Spa and Boutique location page.