Essential Touch Fitness and Gym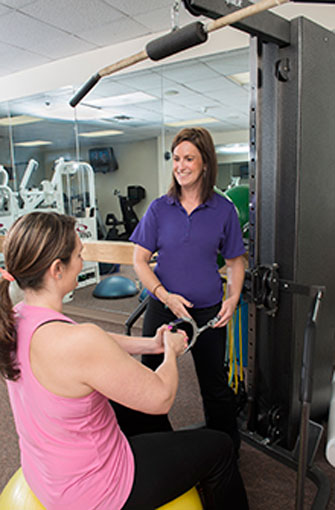 Want to live a healthier lifestyle? Joining the Essential Touch Fitness and Gym at Scottsdale Shea Medical Center can help you adopt a consistent fitness program that will help you improve:
Cardiovascular function
Pulmonary capacity
Insulin resistance
Muscular strength
Ability to prevent certain diseases
Overall quality of life
Personalized fitness plan
If you'd like a fitness plan customized around your unique goals and health needs, the nationally certified personal trainers and wellness coaches at Essential Touch will create one just for you. Our exercise specialists have extensive experience working with special patient needs, such as obesity-related diseases, post-rehabilitation work, osteoporosis and arthritis, among others.
Our services include—
Fitness membership
Wellness evaluation
Full body composition
Fitness start-up
Personal fitness instruction
Wellness coaching