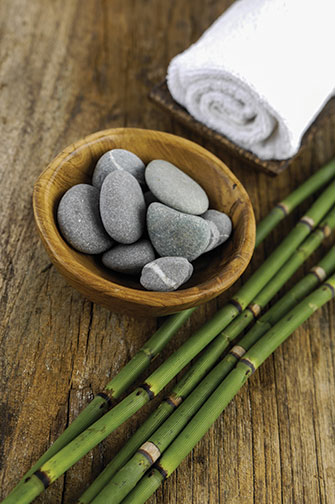 Here's some helpful information to make your visit to Essential Touch as pleasurable and relaxing as possible.
Booking appointments
Please call 480-323-3655 to book your appointment or to ask questions.
Arrival time
Please arrive 15 minutes prior to your appointment. This will give you time to change into a robe and slippers and receive a locker assignment for the day.
Confirmation policy
We request that all appointments be confirmed with either a credit card or gift certificate number. Please have these ready when you call to make your appointment.
Cancellation policy
We require a 24-hour notice for any date changes or cancellations for appointments, and a 48-hour notice for any date changes or cancellations for packages. There is a 50 percent cancellation fee with less than a 24-hour notice for services and a 48-hour notice for packages.
Gratuities
As a service to our customers, Essential Touch does not accept gratuities. In addition, all proceeds go to support Women's and Children's Services at HonorHealth.
Gift cards
Essential Touch gift cards make an ideal gift for any occasion. You can buy gift cards for single services, spa packages or predetermined denominations. Learn more by calling 480-323-3655.
Age requirements
The minimum age for massage services is 16; for aesthetic services, it's 13.
Amenities
While receiving services at Essential Touch, you can enjoy our steam room, showers, gym facility and private lounge and locker area. These additional amenities are free to those with treatments scheduled and are meant to enhance your relaxation experience. Day passes are available for our gym facility. Visit or call the front desk for details.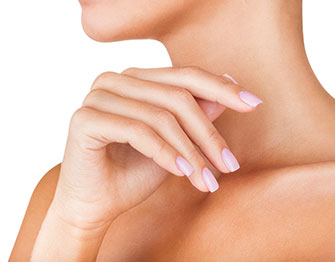 What to wear
If you're coming for a spa package, dress comfortably. If you're going out for the evening at the end of your spa day, private lockers are available to hang evening wear. For spa service(s), you may dress as you wish. The spa environment is very relaxed. Many people lounge in bathrobes and slippers or casual workout attire.
What to bring
If you're coming to Essential Touch for a spa package, the only items you need to bring are your workout clothes and a bathing suit.
Essential Touch provides bathrobes, slippers, shampoo/wash, conditioner, hair spray, deodorant, hair dryers, curling irons and other essentials. You may bring your own toiletries if you prefer. A day locker is provided for your personal belongings. For the security of your valuables, we recommend that they remain on your person or be left at home.
Special considerations
If you're pregnant or have high blood pressure or a heart condition, we advise you to avoid services that involve the application of heat. This includes use of the steam room and all body wraps. Please consult your doctor first.
If you have any special needs, please tell us at the time of booking, and we'll be happy to accommodate you in any way we can.