Why choose HonorHealth for neurologic care?
The brain – which is endlessly complex – and the spinal cord, with its intricate network of nerves and bones, form your nervous system. This vital system of the body regulates such functions as breathing and muscle control. If something goes awry, you want help right away.
HonorHealth's multidisciplinary team of neurosurgeons, neurologists, physical and rehabilitation medicine physicians, nurses and therapists care for patients with a wide variety of neurologic disorders, including back and neck pain. This highly skilled team also treats the leading causes of disability – stroke and traumatic brain injury.
With a passion to improve the lives of their patients, HonorHealth doctors, nurses and researchers stay abreast of recent research findings as they determine your diagnosis and personalized treatment plan. You'll also be encouraged to investigate clinical trials at the HonorHealth Research Institute to take advantage of leading-edge research treatment approaches, medications and devices.
Neurology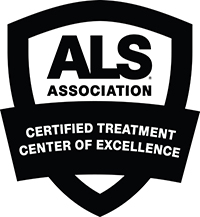 Community neurologists provide services to you throughout the Valley. HonorHealth Neurology provides expert care to treat a wide range of neurological movement disorders, neuromuscular diseases and headaches. The focus is on providing multidisciplinary care and education in one location throughout your treatment. HonorHealth Neurology also offers:
Multidisciplinary clinics for multiple sclerosis and amyotrophic lateral sclerosis (ALS), which helps simplify your care
An outpatient infusion center next door to Phoenix Neurology that offers both convenience and comfort
Spine care
If you have neck and back pain, HonorHealth provides several services:
Spine surgery performed by board-certified neurosurgeons including minimally invasive spine surgery, spinal fusion and discectomy
Physical medicine and rehabilitation physicians who specialize in non-surgical treatment options for the spine
An exercise gym
A diagnostic center with X-ray services
For your convenience, HonorHealth also offers these services through Spine Group Arizona.
If you need neurosurgery, you can rely on the expertise of highly skilled, board-certified neurosurgeons on the HonorHealth medical staff.
As a patient at HonorHealth, be assured that you'll benefit from the depth and breadth of experience of HonorHealth experts and from the latest technology at the health system's facilities.