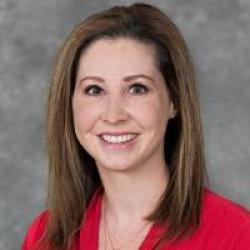 Allison Steele, DO
Languages: English
Credentials
Residency

Banner University Medical Center Phoenix

Education

Midwestern University

Board Certifications

American Board of Family Medicine
About
Dr. Steele's areas of focus include chronic conditions, acute issues, preventative care, as well as nutrition and lifestyle counseling. With regards to her work with weight loss management, she offers many specialized treatments and therapies, including providing customized diet plans, medication to help with weight loss, post-bariatric surgery gain, and medically supervised weight loss prior to surgery. 
Dr. Steele provide comprehensive obesity management including lifestyle changes, nutritional counseling, exercise counseling, evaluation for eating disorders, and pharmacologic management of obesity. She also offers medically supervised weight loss visits, that are often required before bariatric surgery. 
Care philosophy
Dr. Steele believes in treating the whole person and not just symptoms. She takes a unique approach with each patient, tailoring each treatment to each individual. She enjoyes working as a team with her patients and other specialists as they strive towards shared goals and an improved overall health.
Hobbies
Running
Lifting weights
Spending time with family
Cooking Italian food
Playing soccer