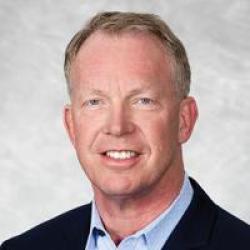 HonorHealth Medical Group
Credentials
Residency

Dartmouth - Hitchcock Medical Center

Education

McGaw Medical Center of Northwestern University

Fellowship

University of Western Ontario
About
Dr. Kaper's areas of focus include hip, knee, shoulder and total joint care. He offers many specialized treatments, including robotic joint replacement, direct anterior total hip replacement, revision total joint replacement, shoulder replacement surgery (including reverse total shoulder replacement) and injections including cortisone, hyaluronic acid injections and Platelet-rich plasma (PRP).
Dr. Kaper takes great pride in his commitment to charitable work. He and his team offer free hip and knee replacement surgeries and have cared for more than 500 patients in Columbia, Guatemala and Ecuador.
Clinical Interests
adult Joint Reconstruction
Care philosophy
Dr. Kaper approaches patient care with the awareness that behind every patient is a spouse, family member or loved one who is concerned about the well-being of his patient. By using Clinical Practice Guidelines, Dr. Kaper is able to provide evidence-based treatment recommendations for his patients for most specific orthopedic diagnoses.