Orthopedic Surgery Seminars
Register to attend and take the first step to understanding your options.
Preparing for surgery? Watch online.
Questions? Call 623-580-5800
Losing mobility and dealing with hip pain can have a huge impact on your daily life. Whatever level of care you need, HonorHealth's skilled surgeons and staff will help you evaluate the different treatments available to get you moving again.
Your options depend on how much pain you're in, how your hip is functioning and what your goals are.
Nonsurgical Options
Medications.
Lifestyle modifications.
Hip Surgery
Hip replacement surgery involves replacing either part or all of a diseased hip joint and typically take a few hours. Hip replacement surgery can relieve pain, increase motion, and help you get back to enjoying everyday activities. The surgery allows artificial joints to function like normal, healthy joints.
The surgeon will remove or replace parts of an arthritic or damaged joint with a metal and plastic covering called a prosthesis, or artificial joint.
Artificial hip joints share two basic components:
The ball component, made of a highly polished, strong metal or ceramic material.
The socket component, a durable cup of plastic, ceramic or metal that may have an outer metal shell.
The components used will depend on which type of surgery you choose.
Request a referral to an orthopedic hip surgery specialist.
Types of Surgery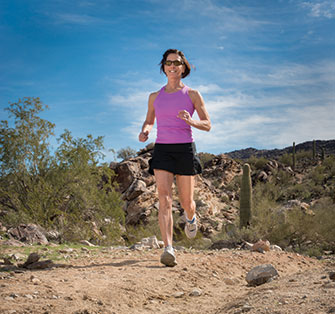 Click any of the links below to see a video about a specific hip surgery procedure.
What Happens After Surgery?
Most individuals who have hip replacement surgery see a dramatic reduction in pain. Your ability to perform daily activities should increase significantly, too.
Your hospital stay after surgery will depend on what type of surgery you have. Light activity is important to your recovery. Most hip replacement patients begin standing and walking, with a support, on the same day of surgery. A physical therapist will teach you exercises that strengthen the hip and restore movement for walking and other activities.