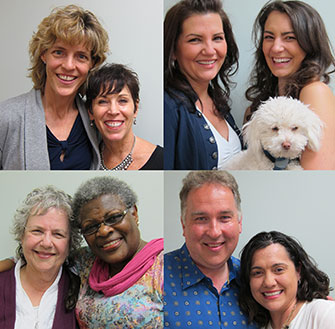 When I had something on my mind, my grandmother would always say, " Just talk about it; don't keep it bottled up inside." We are social beings, part of a community, and we need one another when times are tough. We need each other just as much to celebrate when times are great.
Talking about our lives and sharing our personal stories with others creates a connection. It's what makes us human.
At the Virginia G. Piper Cancer Center, we're encouraging cancer patients to stop by and share their stories with those who have impacted their lives. By participating in StoryCorps, you give your cancer journey a voice and give others a chance to listen. You'll feel empowered by sharing your story and touch the lives of others in the process. In fact, what you say may help someone on a similar journey.
Just talk about it.
StoryCorps Legacy
The Virginia G. Piper Cancer Center has a new partnership with StoryCorps Legacy, a program of the national oral history project. StoryCorps Legacy records and preserves the stories of people affected by serious illness and their loved ones.
StoryCorps interviews are conversations between two people who know one another. Participants talk about whatever they'd like and ask one another open-ended questions about their lives. If you or someone you know has been affected by cancer, we invite you to record your story. For more information or to make an appointment, please contact Gerrie Jakobs, LCSW, at 480-323-1321 or send her an email.
StoryCorps Legacy at Virginia G. Piper Cancer Center is provided by the Scottsdale Healthcare Auxiliary through a Patient Experience Grant.