Todd LaPorte - CEO, HonorHealth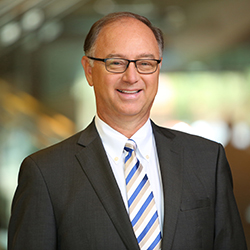 With more than 35 years of diverse healthcare experience, Todd LaPorte leads an integrated health system with six acute-care hospitals, numerous outpatient facilities, a research institute, and various community services impacting social determinants of health and military preparedness.
HonorHealth is Arizona's seventh largest employer, with a presence throughout much of the growing Phoenix metropolitan area.
Since joining HonorHealth in 2001, Todd has held executive roles in which he focused on financial and strategic leadership. He has shaped a system with many access points to provide convenient, high quality care for patients, and with an ability to coordinate care efficiently and effectively. HonorHealth governs with its medical staff one of the country's highest performing ACOs in the country.
For most of his twenty years at HonorHealth, Todd served as the CFO. In April 2017, he became the 10th CEO in more than 150 years of its legacy firm history.
Before joining HonorHealth, Todd held senior management roles for an international CPA firm that served Arizona healthcare clients, as well as clients in high-tech manufacturing and consumer services. He was also the CFO of a privately held healthcare company that served more than a half million Arizonans.
Todd is the current board chair for the Health System Alliance of Arizona, an association of the five largest healthcare systems throughout the State. He is a member of Greater Phoenix Leadership (a CEO advocacy group) and is a board member of Experience Scottsdale (a visitor's bureau). He speaks frequently to Arizona State University MBA classes and community service organizations throughout the Valley of the Sun.
Todd was named CFO of the Year by the Arizona chapter of the Financial Executives International in 2012 and was recognized by Becker's Hospital Review as one of the "125 Hospital and Health System CFOs to Know" in 2013.
Todd has served as board chair for a chapter of Big Brothers/Big Sisters, the nationally acclaimed Scottsdale Aquatic Club and the Paradise Valley School District's supporting Foundation for Public Education.
He holds a bachelor's degree in business from the University of Arizona and an MBA from Arizona State University. His four daughters all swam competitively at four different D-1 schools, so his college sweatshirt collection is quite confusing.
---
John Neil, MD, MMM - EVP, Chief physician executive and network strategy officer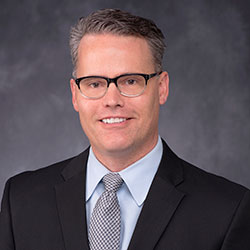 As the chief physician executive, John Neil, MD, brings leadership experience, an understanding of the changing local and national healthcare environment, and sensitivity to the complexities and challenges of medical practice that are unique to HonorHealth.
Dr. Neil, a highly regarded interventional radiologist, drives physician engagement throughout HonorHealth, working to ensure that physicians have input and involvement in the decision-making processes of the healthcare system. His work with clinical teams focuses on strategic initiatives, operations, clinical services and the continuum of patient care.
He joined HonorHealth as the senior physician leader in 2015 and he has held leadership roles with the organization's medical staff, Scottsdale Health Partners and the HonorHealth Board of Directors. His professional experience includes serving as the chairman of Southwest Medical Imaging, a large radiology practice that has been active in ambulatory development, practice mergers and joint ventures.
He is board-certified with the American Board of Radiology with a Certificate of Added Qualification in Vascular and Interventional Radiology.
Dr. Neil holds a bachelor's degree in biochemistry from the University of Kansas and graduated with honors from Washington University School of Medicine.
---
Kim Post - Executive vice president, chief operations officer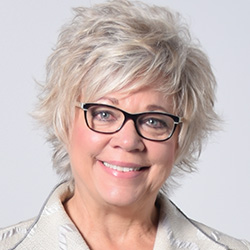 With both clinical and business expertise, Kim Post, DNP, MBA, RN, fosters a sense of collaboration among the healthcare team in an environment focused on clinical quality, safety and an exceptional patient experience.
Kim's strong collaborative skills with the healthcare team enhance the organization's ability to work toward the common goal of exceptional patient care in partnership with HonorHealth physicians.
Kim joined then-named Scottsdale Memorial Hospital in 1991 as a staff nurse and has worked her way up through the growing HonorHealth organization to her current position.
She completed her doctorate in nursing practice at Case Western Reserve University, an executive fellowship at the Wharton School of Business at University of Pennsylvania and an MBA at the University of Phoenix.
---
Lisa (Replogle) Montman – Senior vice president, chief financial officer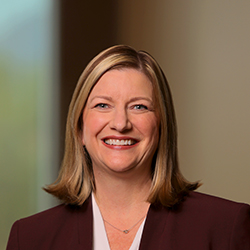 Lisa Montman oversees financial operations at HonorHealth. Her primary goal is to ensure that HonorHealth maintains a strong financial position that supports exceptional patient care and the continued growth of the organization.
With more than 20 years of experience in healthcare finance, Lisa has been an instrumental leader at HonorHealth since she joined the organization in November 2015. She most recently served as HonorHealth's vice president of finance. She also worked in the audit practice at Ernst & Young Global Limited (dba EY) and as a financial auditor with the Arizona Auditor General.
Lisa currently serves on the board for the Glencroft Center for Modern Aging. She has also served on the executive leadership team of Phoenix Go Red for Women with the American Heart Association, as a director of the Arizona chapter of the Healthcare Financial Management Association and as the finance representative for the Desert Mission Board of Directors.
Lisa is a certified public accountant and received her Bachelor of Science and Business Administration degree in accounting and finance from the University of Arizona.
---
Wayne Frangesch – Senior vice president, chief human resources officer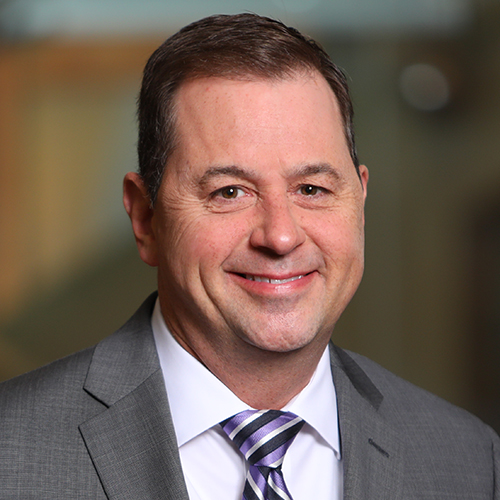 Wayne Frangesch leads talent acquisition, retention, employee development, benefits/compensation, employee relations and people strategy for HonorHealth employees and physicians.
His focus is to attract, engage and keep a talented workforce to provide the best patient care and support of patient care. Wayne has more than 20 years of human resources experience in the healthcare industry, including UW Health and Wheaton Franciscan Healthcare, both based in the state of Wisconsin. His experiences have focused on aligning the HR strategies and priorities with the operational needs of the organization through continuous focus on strategic planning, staff and leadership development, labor productivity and efficiency, and process improvement.
Wayne holds a bachelor's degree in business administration in human resources and labor economics, and a master's degree in economics, both from the University of Wisconsin-Milwaukee.
---
Shannon Fox Fraser - Senior vice president and general counsel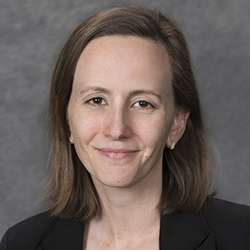 Shannon Fox Fraser, is senior vice president and chief legal officer/general counsel for HonorHealth, where she has served as an in-house attorney since 2015. She also serves as secretary of the HonorHealth Board of Directors.
In her role, Shannon oversees the full range of legal issues facing an integrated healthcare system, including corporate governance, litigation, mergers and acquisitions, contracting, insurance, and risk management. Her team provides support for legal issues related to the medical staff, managed care, privacy and compliance, labor and employment, intellectual property, and regulatory and accreditation matters. She also oversees the organization's information security function and sustainability initiatives.
Before joining HonorHealth, Shannon worked for more than 15 years in the Chicago area as in-house counsel at Edward Health Services Corp and Edward-Elmhurst Health, where she served in legal and compliance-related capacities, including chief privacy officer.
She is a member of the American Health Lawyers Association and the Arizona Society of Healthcare Attorneys.
Shannon received her joint juris doctorate and master's in business administration degree from the Chicago-Kent College of Law - Illinois Institute of Technology, and her bachelor's degree from Illinois State University.
---
Jared A. Langkilde, MBA, CFRE - President and CEO, HonorHealth Foundation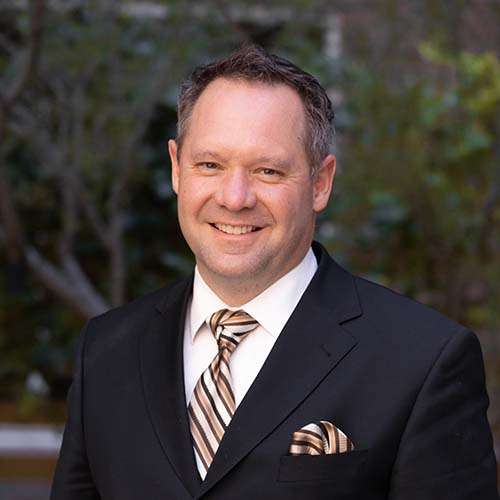 Jared Langkilde leads HonorHealth Foundation with a vision for transforming healthcare through philanthropy. Under his leadership, the Foundation has achieved three consecutive years of record-breaking fundraising, which directly supports the breakthrough research and compassionate care offered throughout HonorHealth's network of patient services and community programs.
In addition, the Foundation has earned recognition by the most respected charity watchdogs in the country for its financial transparency, leadership and efficiency.  Honors include Charity Navigator Give with Confidence rating, Better Business Bureau accredited charity, Guidestar Platinum Seal of Transparency and Association for Healthcare Philanthropy Top Performer.
Prior to joining the Foundation, Jared served more than 20 years in higher education, in development and community relations leadership roles.
Jared serves on the boards of the Mesa Chamber of Commerce, Boyce Thompson Arboretum and the Arizona Alliance of Nonprofits.
He earned his master's degree from Arizona State University's W.P. Carey School of Business, a bachelor's degree from the University of Phoenix and an associate's degree from Mesa Community College.
---
Jim Whitfill, MD - Senior vice president, chief transformation officer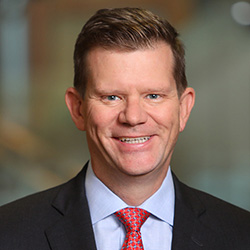 As Chief Transformation Officer, Jim Whitfill, MD, brings leadership expertise in healthcare, organizational culture, and information technology to promote a customer-centric experience and offer new ways to deliver more complete, coordinated and accessible care. He brings together data, technology and marketing to advance technical innovations, such as call center technology, CRM systems, apps and digital tools, to give both the customer and caregivers an enhanced approach to care.
By focusing the efforts of these business areas and finding the right digital tools, Dr. Whitfill aims to improve the customer journey so that it becomes more seamless and focused on the needs of the individual. The goal is to transform the organization into a more patient focused and provider friendly health system which better serves the surrounding community.
Before joining HonorHealth, Dr. Whitfill served as chief medical officer for Innovation Care Partners, a clinically integrated network in Phoenix. He also serves as a clinical associate professor in the departments of Internal Medicine and Biomedical Informatics at the University of Arizona College of Medicine-Phoenix.
Dr. Whitfill previously held or holds advisory board responsibilities at GE Healthcare, Philips Healthcare, IDX and KLAS. In July 2018, he began his term as the board chair of the Society of Imaging Informatics in Medicine and is a regular faculty member for the Radiology Society of North America and the American College of Radiology. He is a founding member of the HIMSS-SIIM community for Enterprise Imaging.
Dr. Whitfill received his BA from Princeton University and his MD from the University of Pennsylvania. He trained in internal medicine at the Hospital of the University of Pennsylvania, where he also completed a fellowship in medical informatics.
---
David Price - Senior vice president, chief growth officer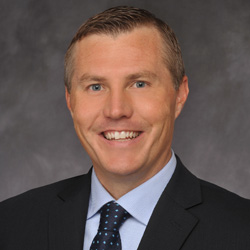 David Price, MHA, MBA, oversees HonorHealth's ambulatory growth initiatives, including oversight of ambulatory offerings, joint venture partnerships and service lines.
He joined HonorHealth in June 2011 as vice president, Clinical and Support Services at Deer Valley Medical Center, and he most recently served as CEO of Scottsdale Thompson Peak, Deer Valley and Sonoran Crossing medical centers.
David is an energetic, visible, results-driven healthcare executive with a proven track record of optimizing performance by developing collaborative and engaged high-performing teams. During his 25-year career, he has been part of major growth and expansion projects to expand healthcare services for the community.
He holds a bachelor's degree in business administration and marketing from Brigham Young University, and two master's degrees in healthcare administration and business administration, both from the University of Minnesota. David and his wife April have four children.
---
Kathi Zarubi, DNP, MBA, RN – Senior vice president, chief nurse executive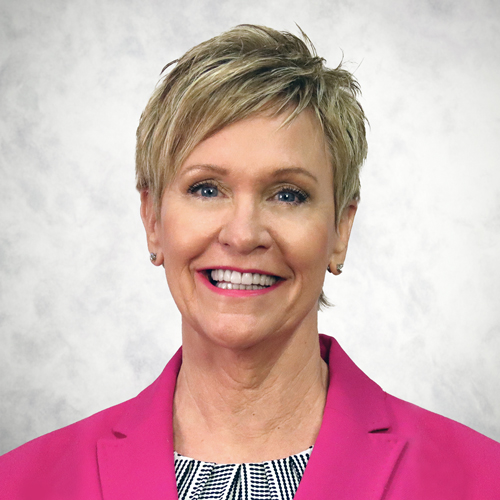 Kathi Zarubi DNP, MBA, RN, brings another nursing voice to HonorHealth's leadership team, as well as more than 30 years of leadership experience in the nursing profession.
Kathi has proudly served the organization since 1981, holding several leadership positions prior to becoming a chief nursing officer in 2011. Her clinical background is in medical/surgical nursing, orthopedics, oncology and radiation oncology. She is passionate about the tenets of the Magnet model and remains dedicated to giving our patients a voice in their care.
She earned a bachelor of science in nursing from Arizona State University in 1981, and an MBA with an emphasis in healthcare management from the University of Phoenix in 2002. She completed her doctorate degree in nursing practice from Case Western Reserve University in 2017.
Kathi is board-certified in advanced nursing administration from the American Nursing Credentialing Center and is a member of the Arizona Organization of Nurse Executives, American Nurses Association and Sigma Theta Tau International.