If you need to be hospitalized due to illness, injury or surgery, you expect excellent, attentive care. You should know that HonorHealth's five hospitals are staffed with the highest level of nursing care available in the U.S. and in Arizona. In fact, all five of HonorHealth's hospitals have earned Magnet status, a recognition of hospitals with the very best in nursing care.
HonorHealth's five hospitals and their locations are:
In addition, HonorHealth offers a free-standing emergency 24/7 center at Sonoran Health and Emergency Center located in north Phoenix.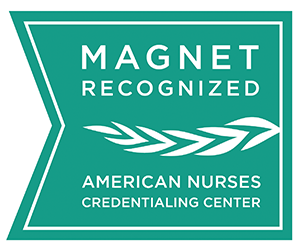 HonorHealth maintains a smoke-free, tobacco-free environment across all facilities.
Quality and patient safety
Our number one priority at HonorHealth is to provide safe, quality care to our patients. Our clinicians are committed to fulfill our mission, "To improve the health and well-being of those we serve" by providing you with excellent care. We want to partner with you and your family for better health and to transform healthcare for our communities.
Our Commitment to Quality: HonorHealth measures and continually works to enhance quality and patient safety practices for our patients. We believe that healthcare consumers deserve easy access to current information about the quality and safety of patient care in our hospitals. Our website provides access to online resources and explanations about the data that is provided. We hope this information is helpful in your evaluation of healthcare services. We welcome your feedback and suggestions on ways we can improve this site.