Hospitals: Quality and patient safety
If you need to be hospitalized due to illness, injury or surgery, you expect excellent, attentive care. You should know that HonorHealth's five hospitals are staffed with the highest level of nursing care available in the U.S. and in Arizona. In fact, all five of HonorHealth's hospitals have earned Magnet status, a recognition of hospitals with the very best in nursing care.
HonorHealth's five hospitals and their locations are:
In addition, HonorHealth offers a free-standing emergency 24/7 center at Sonoran Health and Emergency Center located in north Phoenix.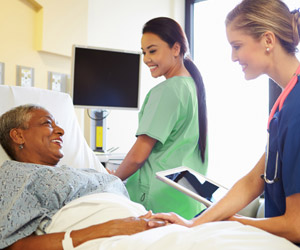 HonorHealth maintains a smoke-free, tobacco-free environment across all facilities.
Quality and patient safety
HonorHealth's top priority is to provide safe, quality care to our patients. Our clinicians are committed to fulfill our mission, "To improve the health and well-being of those we serve," by providing you with excellent care. We want to partner with you and your family for better health and to transform healthcare for our communities.
Quality: HonorHealth measures and continually works to enhance quality practices for our patients. You deserve easy access to current information about the quality and safety of patient care in HonorHealth's hospitals. We hope this information is helpful in your evaluation of healthcare services.
Patient Safety: If you're hospitalized, your care team will partner with you to help ensure the safe delivery of care. Find resources to help you:
Ask questions: You're encouraged to ask questions! HonorHealth's doctors and staff are happy to discuss all aspects of your care. Asking questions is a great way to avoid misunderstandings and make sure you are getting the best possible care.
Handwashing: Help prevent the spread of infections. Wash your hands often and remind others to do so. You'll also find hand sanitizer stations located throughout the hospital.
MyChart Bedside: MyChart Bedside an in-patient portal, available on in-room iPads, that gives you real-time information about your health and your care plan during your hospital stay. MyChart Bedside is currently in Scottsdale Osborn, Scottsdale Shea and Scottsdale Thompson Peak medical centers.
MyChart: MyChart is a secure website where you can see your health information and review any test results. You can also keep your medication info updated here.
The role of the hospitalist: understand the role of the hospitalist in managing your care during your hospital stay.
Medication management: An accurate list of your medications is extremely important. Please keep an up-to-date list of your medications and bring it with you when you come to a HonorHealth facility.
Prevent a fall: Falls are a major cause of hospitalization. Read some tips that you can use, whether in your home, office or other environment, to avoid a fall.
If you have a concern about your experience while in an HonorHealth hospital, contact your nurse or patient relations coordinator.
What is the ANCC Magnet Recognition Program®?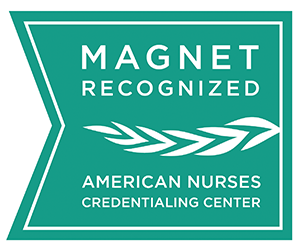 The American Nurses Credentialing Center recognizes all HonorHealth hospitals with Magnet accreditation, the gold standard for nursing care. Only 8 percent of the nation's hospitals are Magnet accredited. Deer Valley Medical Center, John C. Lincoln Medical Center, Scottsdale Osborn Medical Center, Scottsdale Shea Medical Center and Scottsdale Thompson Peak Medical Center have each earned the prestigious recognition.
HonorHealth Scottsdale Osborn Medical Center and HonorHealth Scottsdale Shea Medical Center were first designated in 2006 with the addition of TPK in 2011 for a system designation, successfully re-designated in 2017 by the ANCC Magnet Recognition Program®. Deer Valley Medical Center was designated in 2015, and John C. Lincoln Medical Center has been accredited three times 2004, 2009, and 2013.