HonorHealth Scottsdale Shea Medical Center
Hours:
24 hours a day, seven days a week
Address:
9003 E. Shea Blvd.
Scottsdale, AZ 85260
Phone:
480-323-3000
Scottsdale Shea Medical Center has 433 beds, women's services, a dedicated pediatric emergency department, pediatric ICU, and a Level III neonatal ICU. The hospital also is known as a bariatric surgery center of excellence, total joint replacement center, and cardiology and oncology services.
The Virginia G. Piper Cancer Center, accredited by the Commission on Cancer of the American College of Surgeons, is on the Shea campus and houses the HonorHealth Research Institute.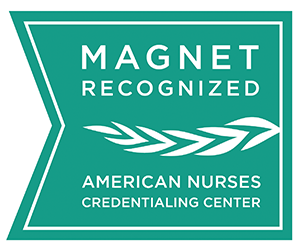 Nearby Offices
Open Access

Elect Choice

Signature Administrators

Aetna Select

POS

QPOS

EPO

HMO

PPO

Workers' Comp

Indemnity

First Health

Managed Choice

National Advantage

Coventry National

Acute AHCCCS

AHCCCS State Fee for Service

Bronze

Effective 1/1/2017 (Excludes SHOP Marketplace plans & Commun

Platinum

Gold

Effective 1/1/2017 (Excludes SHOP Marketplace plans & Com

Silver

HonorHealth Employee Plan

EPO

POS

FOUNDATION PREMIER

NON-PREMIER EPO

PREMIER Effective 11/1/2016

PPO

PPO

PPO (Excludes Auto, Workers' Comp & Discount plans)

Open Access (OA) HMO

Banner Health Network Performance Plan

Open Access Managed Plus

PPO

Managed Plus/Open Access Managed Plus

3 Tier Plans

EPO Plus/Open Access EPO Plus

PPO

PPO under Multiplan (Excludes Auto, Workers Comp & Discoun

FEP

CopperPoint (Workers' Comp)

CHS

Bariatrics

POS

BMT

EPO

Alliance Network

Indemnity

PPO

HMO

HMO

NEIGHBORHOOD Network (outside of Maricopa County) Effective

SNP Effective 1/1/2017

ALTCS Effective 1/1/2017

Acute AHCCCS

Dual Eligible Medicare - SNP

Any provider that accepts Medicare - is federally mandated t

Open Access

HRA/HSA

LocalPlus

Cigna HealthSpring Medicare Advantage

SureFit 2

Cigna HealthSpring HMO

POS

SureFit 1

PPO Plus

CignaChoice Fund Access Plus

EPO

HMO

PPO

Workers' Compensation - under BCBSAZ

Workers' Compensation

National Advantage

Workers' Comp

National & National Advantage

OPM Administered Programs

National

PPO

HMO

POS

End Stage Renal Disease (ESRD) patients only

C-SNP

PPO

HMO

Open Access Plus

PPO Plus

EPO

Open Access

PPO includes RAN (Excludes Auto, Workers' Comp & Discount

PPO

Acute AHCCCS / a/k/a Access

EPO

HMO

Allwell Dual Medicare (HMO SNP)

POS

PPO

HSA

Allwell Medicare Essentials I (HMO)

Indemnity

HumanaOne

POS

HMO

PFFS

Humana Gold Choice PFFS

ChoiceCare PPO

Humana Gold Plus HMO

PPO

HumanaChoice PPO Medicare Advantage

EPO

National POS

OpenAccess

Original/traditional Medicare Fee For Service

Dual Eligible Medicare - SNP

AHCCCS Includes Mercy Maricopa Integrated Care Regional Beha

Acute AHCCCS

PPO

PPO (Excludes Auto, Workers' Comp & Discount plans)

PPO

PPO under Multiplan (Excludes Auto, Workers' Comp & Discou

Extra

Standard

Prime Remote

Prime

VA Patient Centered Community Care (VA PCCC)

Acute AHCCCS

Developmentally Disabled

ALTCS

CRS

Dual Eligible Medicare - SNP

AHCCCS/Medicaid, CRS, Long Term Care

Choice

UHC HMO

Core Essential

Options PPO

UHCWest & various affiliates

PPO

HMO/PPO/POS (individual/Group Retiree

Choice Plus

Passport Connect Choice

Select

Core

UMR

Medica

HMO