If you have health insurance, you've been conditioned to find out if a doctor you want to see is "in network" for your insurance plan. But you may be less likely to investigate whether a medication your doctor prescribes is covered by your health insurance.
Getting into the habit of asking about covered medications and knowing the basics about your plan's formulary — the official inventory of drugs the plan will subsidize — is vital not only to your health but also to your bank account.
Most insurance plans have a formulary that features tiers or levels based on drug prices. Typically, the formulary includes only drugs approved by the U.S. Food and Drug Administration. In many situations, you're responsible for a copay (your share of the negotiated cost of a medication) each time you buy the medication. Copays get more expensive as the tier for a drug increases. For example:
Tier 1 drugs have a lower copay than Tier 4 drugs
Generic drugs are less expensive than brand-name drugs. It's in your best interest to ask your doctor if a generic equivalent is available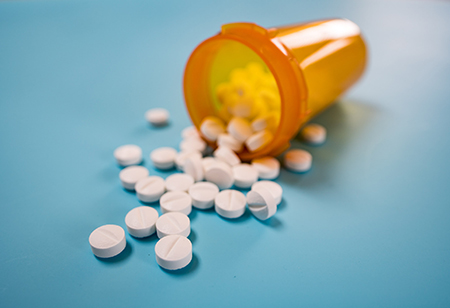 Depending on your plan, you may or may not have copays.
"Know how to access your insurance medication formulary," advises Christopher King, MD, a hospitalist and independent member of the HonorHealth medical staff. "There's usually a link on your insurance company's website to your plan's formulary. You can get a rough idea of what copays you can expect when doctors recommend one medication or another. Hospital case managers can help you as well."
Case managers can help
If you're in the hospital and you know your physician will prescribe a specific medication when you're discharged, make sure you understand any specific requirements from your insurance. That's where a hospital case manager can help.
"Often, patients are taken by surprise when they learn a medication may require pre-authorization by their insurance," says Barbara Martindale, RN, director of inpatient case management at HonorHealth Scottsdale Osborn Medical Center.
Case managers and social workers help patients get medications every day because many prescriptions require prior authorization from your insurance company.
Once you've determined whether the medication you need is part of your insurance plan's formulary and whether the medication requires pre-authorization, find out from your doctor precisely why the drug is being prescribed. "Knowledge is power," emphasizes HonorHealth pharmacist Stephanie Schneck. She also recommends that you:
Make sure you know how to take prescribed medication. Instructions are printed on the medication label and in literature that often accompanies the medication at the time of purchase.
Always ask the pharmacist to clarify anything you don't understand from the written instructions.
Understand how other medications, including over-the-counter products, interact with each other as people can react differently to the same medication.
Your insurance plan determines your copay
"Many patients believe the price of their medications is set by the pharmacy filling the medications," Schneck says. "This is a myth. Drug formularies are lists of medications that the patient's particular insurance company has agreed to pay for (either completely, partially or through a specific patient copayment). These formulary lists are often included in the patient's insurance documents."
Carry information with you
Martindale, Schneck and Dr. King recommend gathering information about your general health and medications in one easy-to-access location. It helps all of your caregivers, in and out of the hospital, to have instant access to this information. Dr. King recommends keeping an updated list of your medications and their dosages that includes:
The names and contact numbers of your primary care physician and any specialists you see
Allergies
Past surgeries
Medical conditions
Keep this list somewhere accessible either online or on your smartphone. "An old-school list on a typed sheet in your wallet or purse works just as well. Just don't leave it at the emergency room or anywhere else; it stays with you," Dr. King says.
"Patients must bring their medication list to each visit and treatment encounter to make sure that current home medications do not interfere with current treatment or other medications that may need to be ordered or taken by patient," Rush says. "Medication interactions can occur, and this can put the patient at risk and even be life-threatening in some circumstances."
How to save money on prescriptions
Schneck urges you to keep these facts in mind to help you save money at the pharmacy:
Sometimes the cash price is cheaper than the prescription coverage. You can ask your pharmacist if this option would benefit you when you pick up your prescriptions.
Insurance companies often offer discounts if patients fill for 90 days at a time instead of 30. Check with your insurance company to see if additional discounts are available through mail order.
Inquire about generic options. "Many times, we can switch a brand name drug out for its generic alternative to save money," she says.
A pharmacist can also look at your entire medication list to identify any ways to remove potential unnecessary medications.
Certain drug companies offer discounts and rebates. Schneck says, "Depending on the type of insurance (commercial versus federal), this option has the potential to save significant dollars, so it's worthwhile to ask your pharmacist if your insurance plan would qualify."