Finding ways to detect your risk for certain types of cancer before you experience any symptoms is the goal of the Early Detection Research Program at the 833-354-6667 or email us.
The program offers a personalized approach to risk assessment for pancreatic, colon, breast and ovarian cancers by top researchers. Not only you, but also members of your family, could benefit from this long-term study.
Testing and consultations may include:
Family history assessment and medical exam.
Genetic counseling and testing.
MRI.
Blood testing.
Endoscopy.
Nutrition consultation.
Risk-reducing surgery (if applicable).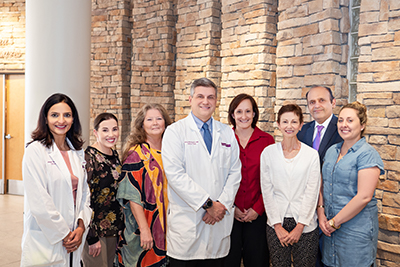 Your costs depend on your insurance coverage.
Request information
To request more information about the HonorHealth Research Institute Early Detection Research Program, call 833-354-6667 or email us.