Early Detection Research Program
The goal of the Early Detection Research Program at HonorHealth is to find ways to detect your risk for certain types of cancer before you experience any symptoms.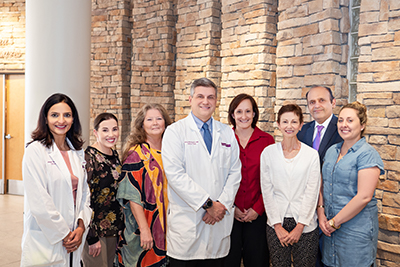 The program offers a personalized approach to risk assessment for pancreatic, colon, breast and ovarian cancers by top researchers. You and your family could benefit from this long-term study.
Testing and consultations may include:
Family history assessment and medical exam
Genetic counseling and testing
MRI
Blood testing
Endoscopy
Nutrition consultation
Risk-reducing surgery (if applicable)
Your costs depend on your insurance coverage.