Elite team of experts provides cancer care at HonorHealth
As a physician, you want the best for your cancer patients. The HonorHealth Virginia G. Piper Cancer Care Network provides this through an elite team of experts at multiple hospital campuses and outpatient treatment centers throughout the greater Phoenix area.
With its commitment to partnering with the very best in cancer care, HonorHealth is distinguished by its many nationally and internationally recognized medical oncologists, surgeons, radiation oncologists and researchers. Each of these cancer experts is committed to providing personalized care to your patients.
How to refer your patients
To refer your patients to inpatient and outpatient cancer care services at HonorHealth, call 855-485-4673 or contact a cancer care navigator by email.
The HonorHealth team features fellowship-trained surgeons and physicians who collaborate to provide the highest quality, evidence-based treatment for all cancer types, including:
Neurologic
Prostate
Sarcoma
Skin
Urologic
Integrated cancer care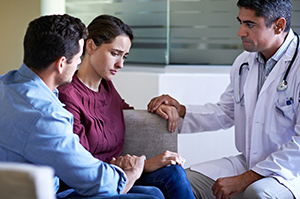 HonorHealth's robust team of physician partners provides care through all phases of the cancer continuum. Your patients will benefit from:
The collective contributions of recognized experts who deliver the latest medical, surgical and radiation oncology techniques
The latest medical technologies and cancer-fighting therapies complemented by multidisciplinary treatment planning groups. Meeting weekly, some 35 cancer experts collectively review patients' cases and strategize the best approaches to treatment.
Planning sessions that include these experts' review of everything from pathology, medical imaging and laboratory reports, to genetic and biologic markers, symptoms, lifestyle, and current health status
Planning groups that also determine eligibility for clinical trials and identify which patient navigation team members — such as nurses, social workers, financial counselors and others — can help ensure that a patient's needs are met — mind, body and spirit
A highly individualized care plan that's based on a patient's specific cancer type and stage, and that also takes into account his or her unique life situation
A network of providers and cancer care experts who share Epic, a fully integrated electronic health record system. It allows for seamless communication and secure sharing of clinical patient information, resulting in better care coordination
At most hospitals, cases are reviewed through tumor boards after patients have begun treatment. At HonorHealth, multidisciplinary planning groups generally review cases of newly diagnosed patients before treatment starts and/or when a major change in condition occurs.
In addition to a full range of oncologists and surgeons who specialize in all cancer types, multidisciplinary planning includes input from experts in:
Cancer genetics
Reproductive medicine
HonorHealth's extensive cancer research studies
Leader in robotic surgery
The health system's nationally recognized surgeons are pioneers in the early diagnosis and treatment of pancreatic cancer and leaders in breast surgery. The credentials of HonorHealth's cancer treatment team even includes fellowship training in breast surgery, a recent distinction reserved only for those who achieve the highest level of training in breast surgery.
HonorHealth is at the forefront of robotic surgery in Arizona and across the Southwest. HonorHealth surgeons have performed more than 12,000 minimally invasive robotic surgeries to date. Among the many highly sophisticated surgical procedures to treat cancer are single-port surgery for colorectal cancer, robotic resection of complex renal cancers, and robot-assisted treatments for radical prostatectomy and an array of gynecologic malignancies.
HonorHealth also leverages some of the most specialized and revolutionary medical technologies to diagnose and fight cancer. These include the latest in:
Surgical, endoscopic and interventional radiology equipment
State-of-the-art surgical systems for lumpectomy to achieve the best clinical margins and cosmetic results for breast cancer patients
Image guidance through ultrasound, CT scans and MRIs for biopsies, surgeries and tumor evaluations
HonorHealth's investment in these technologies enables cancer care experts to perform some of the most advanced minimally invasive procedures such as:
Radioembolization
Transarterial chemoembolization
Percutaneous radiofrequency ablation
Cryoablation
Microwave ablation
Clinical trials and care navigators
Eligible HonorHealth cancer patients may wish to enroll in one of hundreds of clinical trials, giving them access to the latest investigational treatments through the HonorHealth Research Institute. In partnership with the Translational Genomics Research Institute (TGen), the institute has more than 200 active Phase I, II and III clinical trials at any given point.
A cancer diagnosis and treatment take an emotional, physical and sometimes spiritual toll on patients and families. To help guide patients and their loved ones through the cancer journey, the cancer care network provides a wide range of complementary patient support services and integrative therapies – all coordinated by cancer care navigators.
Navigators serve as the central point of contact and liaison between patients and providers. They also:
Help coordinate appointments and any necessary referrals
Offer assistance with financial/insurance details of care and treatment
Facilitate consultations with certified oncology social workers, dietitians and integrative therapists. Integrative therapies available to cancer patients at HonorHealth include massage therapy, acupuncture, yoga, tai chi and more
Making patient safety a priority, HonorHealth invests in high-tech robots that use ultraviolet light to sterilize patient rooms and treatment spaces. This technology kills the bacteria, spores and fungi known to contribute to hospital-acquired infections such as C. diff, MRSA and more.
Demonstrating an ongoing commitment to excellence in cancer care, HonorHealth has achieved accreditation and distinction from esteemed healthcare organizations. Among those that have granted cancer-related accreditation to HonorHealth hospitals and outpatient treatment clinics are:
The American College of Surgeons Commission on Cancer
The National Accreditation of Breast Care Programs
The Foundation for the Accreditation of Cellular Therapy