Cancer Treatment Options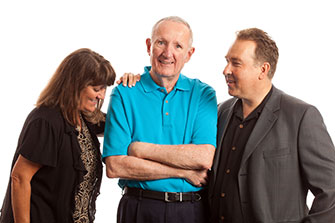 A Personal Approach to Fighting Cancer
When you decide you're ready to fight cancer, we're ready to join in the battle.
At the Virginia G. Piper Cancer Center, we take your battle with cancer personally.
From diagnosis to final treatment, your oncology nurse navigator (contact an oncology nurse navigator at 480-323-1255) will walk with you every step of the way. Our expert physicians, caring nurses and supportive staff will work with you to develop a personal treatment plan.
You'll get the most advanced treatments and technologies available, in a caring and soothing environment, to aggressively treat your cancer. You'll get additional resources and support to continue on your journey of healing. You'll also have access to groundbreaking clinical trials.
Exploring Treatment Options
We're dedicated to helping you win the battle with cancer. The HonorHealth team treats all types of cancer and delivers a wide range of treatments to meet your needs, including:
As you explore your treatment options, our experts will discuss them with you thoroughly to help you make the best decision. We also can refer you to the appropriate cancer specialists and services.
To learn more about cancer options at HonorHealth, please contact an oncology nurse navigator at 480-323-1255.