It's this simple: With cancer, early detection can save your life. Catching cancer early — before it's had a chance to spread to other organs and before symptoms surface — can make it easier to treat and cure. In turn, early detection of cancer increases your chances of survival.
The best advice is to be vigilant about your health, and work with your primary care physician to understand and follow the American Cancer Society's screening guidelines. Your physician can recommend appropriate screenings during your annual wellness visits, and will guide you to HonorHealth Virginia G. Piper Cancer Care Network cancer care experts if there is suspicion of cancer.
If cancer is discovered, the earlier detection will be helpful, as a cancer physician plans your personalized treatment, taking into consideration the type and stage of your cancer.
Which type of cancer screening do I need?
Discuss with your primary care doctor which cancer screenings are appropriate for you.
How do you detect cancer early?
Screening exams can aid in the early detection of many cancers, including cancers of the breast, colon, cervix, prostate, lung, skin and more. What type of cancer screening exam is right for you depends on such factors as your:
Age
Sex
Race
Personal health history
Family history
Although guidelines suggest that you have cancer screenings at some point in your life, screening tests may be done sooner or more frequently if you have a known risk factor such as:
A personal history of cancer
Two or more first-degree family members (parent or sibling) who've had cancer
A gene mutation linked to a specific type of cancer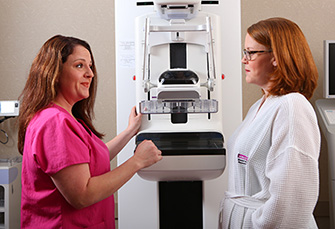 Cancer screenings at HonorHealth
As part of a commitment to making healthy personal, HonorHealth offers an array of cancer screening services. Your physician will help you decide which screening exams are right for you and when they make the most sense.
A cancer screening may include:
A physical exam
Blood, urine and tissue tests
Medical imaging tests that let specialists see the organs, vessels and bones in your body
Genetic counseling and testing, available at HonorHealth, to look for gene mutations that can determine whether you have a genetic predisposition to cancer
Among the most common and widely used cancer screening exams and procedures are:
Digital mammography to check for breast cancer
Colonoscopy to check for colon and rectal cancers
Pap test to check for cervical cancer
Prostate-specific antigen test to check for prostate cancer
Skin screenings to look for suspicious moles and growths or skin cancers
If cancer screening shows an abnormality, more testing will confirm a diagnosis.
HonorHealth also periodically conducts select cancer screenings at community events and health fairs. Search for upcoming cancer screenings. To learn more about cancer screenings, contact a cancer navigator by email or call 855-485-4673.
Unfortunately, not every cancer type has a designated screening exam. For instance, there's no test or procedure to screen for pancreatic cancer. As a result, it usually isn't detected until the disease has spread, causing noticeable symptoms. However, the HonorHealth Research Institute is making strides to better understand pancreatic cancer with a comprehensive early detection study.