Jessica Brannen had a four-year-old daughter when she got the call that changed her life.
"It was late at night, and you know it's never a good thing when your doctor calls after hours," she said.
Jessica had felt a lump in her pelvic area. It turns out it was on her ovary. Her bloodwork had come back with elevated levels that signaled the possibility of cancer, but she needed to have a biopsy to know for sure. Both Jessica's mother and grandmother had ovarian cancer, so she was quite fearful she was following in their footsteps.
The good news? It wasn't cancer. The bad news? She had severe endometriosis. Her doctor told her that if she wanted to have another child, she would need to do so quickly. The timing wasn't right, so Jessica felt her dreams of someday having another baby were likely over.
"Not only that, I spent the next nine years in pain, seeing seven different doctors who all told me the same thing — essentially that a hysterectomy was my only option. I didn't want to do that, so I kept living in pain," Jessica said.
Then she met Mercedes Gondra, MD, an independent reproductive endocrinologist on the HonorHealth medical staff. Dr. Gondra confirmed the diagnosis of stage IV endometriosis and suggested one more surgery.
Life-changing endometriosis surgery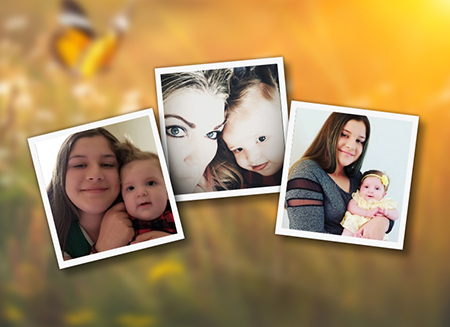 "Endometriosis is a chronic condition that cannot be cured, but controlled so patients can have a normal, pain-free life and be able to be a mother one day," said Dr. Gondra. "Often, endometriosis causes infertility, but most patients with endometriosis can conceive with the right treatment approach."
Jessica had another solid mass on her ovary that looked suspicious, so she went into surgery fearful of cancer once again. This time the mass was something called an endometrioma. It was an ovarian cyst filled with old blood, a condition caused by her endometriosis.
Dr. Gondra performed outpatient robotic surgery at HonorHealth Scottsdale Thompson Peak Medical Center. Recovering quickly, Jessica went back to work the next week.
"The staff members at HonorHealth were very kind and caring," Jessica said. "The equipment was first-rate and, considering the circumstances, I had a great experience. I really owe so much to Dr. Gondra. I trust her completely."
Best of all, when Jessica came out of surgery, Dr. Gondra told her she could conceive another child after going on birth control for a few months to stabilize her hormones.
"I was shocked," Jessica said. "After all those years, I had the opportunity to be a mom again. Once I stopped the medication, I was pregnant a month later."
"When Jessica came to see me and was pregnant, I was so excited for her, but not surprised that once again we beat endometriosis and she was able to accomplish her dream of having another baby," Dr. Gondra said.
Today, Jessica is a mother to two daughters: Shayn and a new baby, Peyton.
"I thank Dr. Gondra and HonorHealth every day when I see my beautiful little girl hold my finger and smile at me. She truly is a miracle baby," Jessica said.