Library and information resources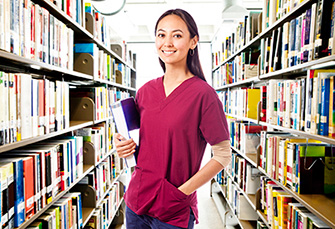 Every cancer diagnosis results in a host of questions. One of those is where to find accurate, up-to-date information you can trust.
The Werner Resource Center in the Virginia G. Piper Cancer Center at 10460 N. 92nd St., Scottsdale, on the campus of HonorHealth Scottsdale Shea Medical Center, is a free service available to you, your family and anyone looking for accurate, easy-to-understand information on all cancer-related topics.
Located on the first floor, the library allows you to get the information you want about diagnosis, treatment and recovery from cancer. Use computers to search databases and conduct research. You also can work with the staff librarian to get recommendations on books for children that can help them understand your diagnosis and what's ahead.
To find out more about the Werner Library or to contact the librarian, send an email or call 480-323-1050.