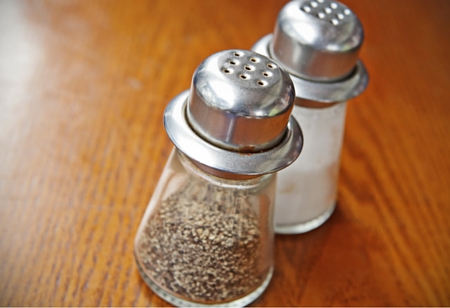 You can help reduce fluid retention by cutting salt in your diet. If your doctor has recommended cutting down on salt in your diet, especially if you're living with heart failure, these tips can help:
Tips for Eating Less Salt
Take the salt shaker off the table and do not add salt when you're cooking.
Do NOT use a salt substitute such as potassium chloride. Also, pass up sea salt and kosher salt.
Don't use seasonings with the word "salt" in them (i e , garlic salt, onion salt and seasoned salt).
Choose low-salt snacks such as no-salt pretzels or crackers, air-popped popcorn or low-fat, frozen yogurt.
Read labels before buying canned, frozen or other processed foods.
When you eat out, ask that your food be cooked without adding salt.
Consider using wraps to replace sandwich bread.
Consider Swiss cheese instead of yellow cheese.
Season with flavorings or herbs: pepper, lemon, garlic, onion and Mrs. Dash®.
To learn more about the health of your heart, attend one of our screenings or events.