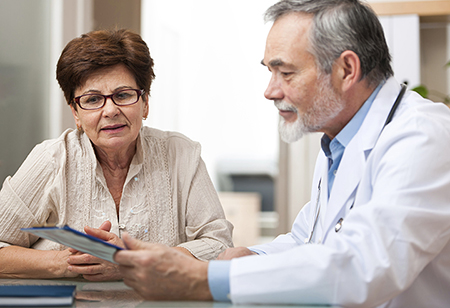 We're all familiar with being told to ask our doctor about health and lifestyle changes before we make them. In fact, it's so common it's often disregarded. We see it written on our treadmills at the gym, hear it on pharmaceutical commercials and fill out medical agreements before joining our friends in a basketball league or at a spin class.
But, how many of us can say we actually consult our physician before taking on new wellness habits? The truth is, not many—at all.
It's time to change that, and here's why.
Would you agree you have different likes and dislikes from your best friend, your spouse or your sibling that make up who you are? Of course—we each have our own personality traits that define us. Those things make up who we are and how we interact with others. Now, would you agree our bodies probably function in the same way? While our bodies may share many of the same qualities, each one of us has unique differences that impact our overall health and wellness.
Your primary care doctor should be your resource in mapping out your individual health attributes, not just for treating illness. Having a full understanding of your physical and mental wellness is the first step on a successful journey to better health.
Just like your friend might like enjoy running the Rock 'n' Roll Marathon and you prefer hiking Camelback Mountain, your body may not blend well with the newest trend in nutrition or the latest treatment for joint issues. Your needs and capabilities are different from the rest of the world; not to mention, your own health is changing constantly.
But how will you know where you stand unless you've had a conversation with your doctor to understand? Trial and error, or many failed attempts can be exhausting, discouraging and damaging to your body—working in exact opposition of your good intentions.
Your doctor will team up with you to focus on your goals, your unique needs and your overall well-being, making the step that is too often overlooked the one that can set you up for sustainable success.
So, the next time you're told, "ask your doctor if this is right for you," honor your health and chat with your primary care doctor. It's crucial to have a healthy and open relationship with a doctor you trust to be your source of information and advice.
That's why HonorHealth offers an entire network of experts that are seamlessly connected to each other and focused on you. Our primary care doctors include family medicine specialists for patients of all ages, internal medicine specialists for adults and internal medicine and pediatric specialists for both children and adults.
Each of HonorHealth's physicians is committed to making Arizona a healthier place. Most importantly, they become familiar with you and your family to help you live your best now and in the future if you ever need to connect with one of HonorHealth's specialty doctors. It's just one of the ways HonorHealth is making healthy personal.
To find your long-term partner in healthcare, locate a primary care doctor that is right for you.